The Friends of Dunbar Cave held their annual spring fling event at Dunbar Cave State Park on Saturday May 1st 2010. The wet weather resulted in a lower than expected turnout,  however a good number of people still showed up to take part in the festivities.  Many of the events were moved indoors to the Visitor's Center Audio Visual room which while not very big, still allowed Save Our American Raptors (S.O.A.R.) to fly some of their wonderful raptors.Having the opportunity to see these birds of prey up close up is always a thrill for everyone who attends.
S.O.A.R. for the last six years has been presenting the the
Birds of Prey show
at
Rock City
on Look Out Mountain near Chattanooga Tennessee. Their show features Raptors flying and walking through the crowd, and provides great information on various Birds of Prey including hawks, owls, bald eagles, and vultures. If you are able to, you should really see their show at Rock City, the permanent facilities there enable them to do much more than they can on the road.
Austin Peay State University is a big part of the Spring Fling event. This year featured naturalist Nathan Parker's Cold Blooded Critters; where he shared his knowledge about local fish, frogs, salamanders, and snakes. They also had Seth McCormick from the Department of Biology informing the public about the White Nose Syndrome which was recently detected in Dunbar Cave for the first time.  There was also a presentation from the "Students Organization to Advance Renewable Energy from Austin Peay State University who discussed and demonstrated ways to conserve energy and employ renewable sources of energy.?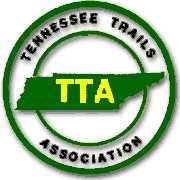 The Tennessee Trail Association provided demonstrations on the equipment needed for outdoor activities including backpacking, day hiking, and camping.
Bluebird expert Duane Rice from the Clarksville, TN Branch of the Audubon Society told attendees how to make their homes more attractive to Eastern Bluebirds.
The Reptiliacs were unable to attend this year due to the inclement weather.
Photo Gallery
About the Friends of Dunbar Cave
The Friends of Dunbar Cave, Inc. is an independent, non-profit corporation committed to promoting, protecting and preserving the natural and cultural resources of the State Natural Area for this generation and for generations to come.
Please join them in Supporting and protecting Dunbar Cave State Natural Area.  Members receive our newsletter, are invited to our monthly meetings held on the third Thursday of the month at 6:00 p.m. and are invited to participate in special park projects and activities.
As a member you will be assisting them in their short and long term goals to encourage development that will protect and preserve the wilderness and recreation that Dunbar Cave State Natural Area represent.
Short Term Goals:
Mulch Christmas trees and use the mulch to pave trails
Hold Special Events:  Spring Fling in April, Dunbar Cave Day in July, Haunting History Tours in October
Train and provide volunteers to expand offering of cave tours
Support the park in protection and education of prehistoric cave art.
Long Term goals:
Establish and maintain a natural and culture interpretive center (museum) for the park
Acquire additional land for the park
Establish and staff a gift shop
Build amphitheater in the "old pool" area
Design, produce or purchase permanent interpretive markers on the nature trail
Rebuild fishing dock
As you can see these are worthy goals indeed. Become a member today!