Topic: Reptiliacs
Clarksville, TN – The Annual Spring Fling sponsored by the Friends of Dunbar Cave was held May 10th and was a great success. Early showers sent the first presentation of Wings of SOAR and Duane Rice's discussion on eastern bluebirds inside the park's theater.
But once the weather cleared, well over a hundred patrons watched the second Wings of SOAR presentation and the Snakes and reptiles presentation by Donny and Sherry Howell.
«Read the rest of this article»
Clarksville, TN – The Friends of Dunbar Cave have announced the schedule for this year's Spring Fling event to be held (rain or shine) on May 10th, 2014.  All activities begin at the Visitor's Center and are free of charge.  Snacks will be provided for a modest donation. Children must supervised by an adult.
Come out and enjoy a day of free, family fun.
«Read the rest of this article»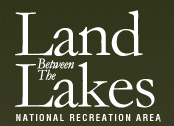 Golden Pond, KY – Hey parents! Bring your kids to Land Between the Lakes Cool & Crawly Critters Day where they can get an up-close look at bugs, snakes, turtles, fish, and more!
Land Between The Lakes (LBL) National Recreation Area offers the event at Woodlands Nature Station on Saturday, July 13th, 2013, from 10:00am to 4:00pm. Event admission fee is $5.00 ages 13 and up, $4.00 ages 5-12, age 4 and under are FREE. All programs are included with admission fee. Lunch will be available for purchase.
«Read the rest of this article»
Clarksville, TN – The Friends of Dunbar Cave sponsored another successful Spring Fling event.  Saving Our American Raptors was a hit with their educational sessions on birds, including a one winged bald eagle, several hawks, and owls that the children could pet.  The Reptiliacs brought dozens of pet snakes to show the kids a variety of species and let kids touch the snakes up close.
«Read the rest of this article»
Clarksville, TN – Saturday, May 5th, the Friends of Dunbar Cave

 (FODC) are putting on their annual Spring Fling event.  FODC is anticipating a good turnout and has planned lots of free activities for the whole family.
The group is still finalizing the schedule, but in past years, the Friends group has put on the following activities at Spring Fling.
«Read the rest of this article»
Clarksville, TN – Reptiliacs will present a snake program on Saturday, August 13th, 2011, 1:00pm at Dunbar Cave. 
This hands-on program will allow you to see and handle some of the harmless reptiles owned by Sherry Koontz-Howell and Donnie Howell of Reptiliacs.  In addition to some of the more exotic reptiles such as a Burmese Python, Ball Python, Bearded Dragon, Giant African Pyxie Frog, etc., native species from Tennessee such as ratsnakes, cornsnakes and garter snakes will be presented.
All reptiles are non-venomous and the program provides an excellent opportunity to learn about habitats and care for these wonderful creatures as well as their role in the ecosystem.
This program is suitable for all ages and is free to the public.
Clarksville, TN – Dunbar Cave State Natural Area has been a State Park since 1973. The cave and its surrounding 110 acres have considerable scenic, natural and historical significance. The entrance offered shelter to prehistoric Native Americans as far back as 10,000 years.
Dunbar Cave State Natural Area will present many nature programs this summer.
Upcoming events include: Night Hike, Snake Tales, Birds, Butterflies and so much more!
«Read the rest of this article»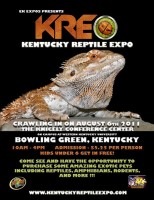 Bowling Green, KY – If you love reptiles and amphibians, you will not want to miss the Kentucky Reptile Expo on August 6th, 10:00am to 4:00pm at the Carroll Knicely Conference Center on the Western Kentucky University campus in Bowling Green, Kentucky.
Jarrod Greer purchased Kentucky Reptile Expo about five years ago.  At that time, it had been held in Shelbyville, Kentucky.  Greer moved it to Shepherdsville about a year later.  Last year, Greer decided to turn it into a traveling reptile expo for 2011 and has done successful shows in Hopkinsville, Bowling Green, Shepherdsville, Corbin and other cities in Kentucky.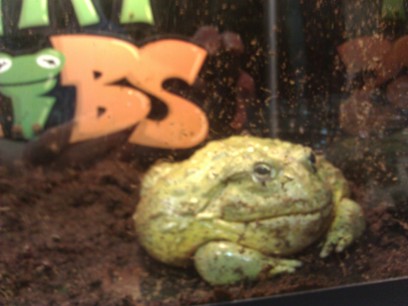 «Read the rest of this article»
Clarksville, TN – Today from 11:00am-4:00pm and Sunday from 12noon-5:00pm, L&L Pet World will host a Christmas Open House at the new location in the Mart Shopping Center.  Sherry and Donnie Howell of Reptiliacs will be there with Santa Maiz and his elves.  Come see Santa Maiz, a 10-foot albino Burmese python, and have your picture taken. 
A photographer will be in attendance both days to take photographs.
Refreshments will be available.
For further information, please call L&L at 931-648-3716 or Reptiliacs at 931-624-5435.
The Friends of Dunbar Cave held their annual spring fling event at Dunbar Cave State Park on Saturday May 1st 2010. The wet weather resulted in a lower than expected turnout,  however a good number of people still showed up to take part in the festivities.  Many of the events were moved indoors to the Visitor's Center Audio Visual room which while not very big, still allowed Save Our American Raptors (S.O.A.R.) to fly some of their wonderful raptors.Having the opportunity to see these birds of prey up close up is always a thrill for everyone who attends.
«Read the rest of this article»