Nearly 30,000 loads of laundry cleaned for families affected by disasters, and counting….

Tide Loads of Hope will be at the Hilldale Super Laundromat (1788 Madison Street) offering a free laundry service for those affected by the floods starting Sunday at 8:00 AM until May 19th.
CINCINNATI – P&G's Tide Loads of Hope arrived in Nashville, Tennessee on May 12th as the area recovered from floods brought on by record rains, which nearly doubled the previous record set in the wake of Hurricane Frederick in 1979.
Hosted by Dollar General, the Tide Loads of Hope mobile laundry program is providing free laundry services to relief workers and residents of Tennessee who are in need of resources and support following the damage caused by the flooding. In an effort to provide additional assistance to families affected in the Western Tennessee area, Loads of Hope will also provide free laundry services at local laundromats in the Dyersburg and Clarksville areas.
Over the past several weeks, families in western and mid Tennessee have been working hard, with the help of countless relief personnel, to rebuild their homes and repair the city's infrastructure and local landmarks. Tide Loads of Hope is looking to provide comfort during this challenging time by washing free loads of laundry for families affected by the floods. The Tide Loads of Hope mobile laundry truck will be stationed at the Dollar General store at 2403 Lebanon Pike in Nashville, TN until May 25th. Consumers will be also able to drop off and pick up laundry at the Hilldale Super Laundromat at 1788 Madison Street in Clarksville and at the Laundry Basket at 116 South King Avenue in Dyersburg until May 19th.
Additional Procter & Gamble brands generously donated to the Loads of Hope truck in Nashville as well. Duracell provided the generator used to keep the truck operational throughout the wash days, and will be handing out batteries and flashlights to consumers in order to help with their recovery efforts. COVERGIRL made a significant donation enabling the truck to continue washing clothes for an extra week.
"Since we launched Tide Loads of Hope, we've been inspired by the resilience and spirit of the communities we've touched and we continue our promise to bring back one of the comforts of home to those in need," says Suzanne Watson, Tide Associate Marketing Director. "Before we even announced that we were going to send the truck to Nashville, we received numerous requests on our website and Facebook page from area residents who had lost everything. We're glad we are able to provide affected families with access to some of these basic needs."
For the past five years, Tide Loads of Hope has provided free laundry services to families and relief workers in the wake of major disasters, including Hurricanes Katrina, Gustav and Ike, California wildfires, floods in Fargo, ND, Austell, GA, and Louisville, KY and most recently the floods in Nashville, TN.
The Tide Loads of Hope program features a truck outfitted with 32 energy-efficient Frigidaire® Affinity™ washers and dryers that can do 300 wash and dry cycles a day (the average American family does 392 loads per year). Relief workers, first responders and individuals in areas affected are able to drop off their laundry to be washed, dried and folded by the Tide Loads of Hope team, free of charge. To date, Tide has washed over 30,000 loads of laundry for more than 20,000 families.
For more information on Tide Loads of Hope or to purchase a Tide Loads of Hope t-shirt, the profits of which benefit families affected by natural disaster, please visit www.tideloadsofhope.com. You can also follow Tide Loads of Hope on Twitter at http://twitter.com/TideLoadsOfHope or become a fan on Facebook at http://www.facebook.com/Tide.
About Tide®
For over 60 years, Tide® has been caring for the clothes of American families and helping to provide the everyday miracle of clean clothing. To meet consumers' diverse laundry needs, Tide offers its cleaning in a variety of products including Tide Total Care, Tide with Febreze Freshness, Tide Coldwater, Tide with a Touch of Downy, Tide with Bleach Alternative, Tide Stain Release, Tide High Efficiency and 2X Ultra Tide Liquid. For consumers' on-the-go stain removal needs, Tide to Go helps remove fresh food and drink stains on the spot. Visit www.tide.com for helpful product information, practical tips on laundry care, special offers and promotions and more.
About Procter & Gamble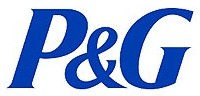 Four billion times a day, P&G brands touch the lives of people around the world. The company has one of the strongest portfolios of trusted, quality, leadership brands, including Pampers®, Tide®, Ariel®, Always®, Whisper®, Pantene®, Mach3®, Bounty®, Dawn®, Gain®, Pringles®, Charmin®, Downy®, Lenor®, Iams®, Crest®, Oral-B®, Duracell®, Olay®, Head & Shoulders®, Wella®, Gillette®, Braun® and Fusion®. The P&G community includes approximately 135,000 employees working in about 80 countries worldwide. Please visit http://www.pg.com for the latest news and in-depth information about P&G and its brands.