Topic: Flood Relief
Local convenience store chain Sudden Service and Ajax Distributing Company are joining together in efforts to give back to local flood victims.
At any local Sudden Service convenience store, the price of Miller Lite and Coors Light 12 pack cans will be lowered to help influence greater sales.  Sudden Service, Ajax Distributing and MillerCoors will each give money to the flood relief fund by each 12 pack sold, which will equal one dollar a case. 
The money that is raised will go towards the Salvation Army in their current efforts of flood relief. «Read the rest of this article»
Budget restores program to protect infants and creates framework for job growth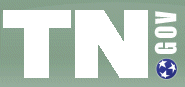 Nashville, TN – State Representative Joe Pitts (D-Clarksville) and the Tennessee House of Representatives put families, farmers and flood survivors first on Friday in passing a bipartisan state budget that created no new taxes while maintaining a healthy reserve fund for the state's future.  One troubling omission is Senate Republicans objecting to $20 million in tax relief for the businesses negatively affected by the recent historic flooding.
"This budget successfully protects our priorities of public education, saving and creating jobs and protecting our most vulnerable citizens," Pitts said. "Even in lean economic times, we created a small business opportunity fund to help small businesses across our state, provided vital services for our most vulnerable babies, gives desperately needed support to our farmers and helps thousands of Tennesseans who suffered catastrophic damage during the May floods. Those are the priorities our citizens expect from their lawmakers." «Read the rest of this article»
Donation targeted at meeting immediate needs of victims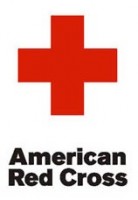 FRANKLIN LAKES, NJ — Medco Health Solutions, Inc., (NYSE:MHS) , on behalf of its affiliated companies and the Medco Foundation, has donated $125,000 to the U.S. Red Cross for relief efforts targeted at victims of recent flooding in Tennessee and other affected areas.
Medco is one of the nation's largest pharmacies and parent company of Memphis-based Accredo Health Group — which provides medications and counseling to people with rare and complex conditions.
"We hope this donation alleviates some of the suffering residents of Tennessee are enduring as a result of these floods," said David B. Snow, Jr., chairman and CEO of Medco. "Our hearts go out to those affected and we hope our assistance helps to advance a speedy recovery." «Read the rest of this article»
Nearly 30,000 loads of laundry cleaned for families affected by disasters, and counting….

Tide Loads of Hope will be at the Hilldale Super Laundromat (1788 Madison Street) offering a free laundry service for those affected by the floods starting Sunday at 8:00 AM until May 19th.
«Read the rest of this article»
The Clarksville Area Chamber of Commerce has organized a benefit concert to assist the victims of the recent flood. "People Helping People" will take place Saturday, May 22nd, 2010 from 4:00 pm until 9:30 pm at Beachaven Winery & Vineyards. The concert is free and open to the public, however donations are welcome.
"Clarksville is a great community but in times of hardship, that is when we really start to shine," says James Chavez, President and CEO of the Economic Development Council. "Neighbors are supporting each other, strangers are coming to the rescue and people are helping people. That's what Clarksville is all about." «Read the rest of this article»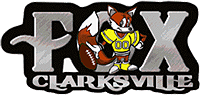 The Clarksville Fox semi-professional full contact women's football team will be taking on the Lousiville Nightmare this Saturday, May 15th at 7:00 pm at Northwest High School (800 Lafayette Road). «Read the rest of this article»