Important Information regarding Tax Relief that may soon be available to Individuals affected by Flooding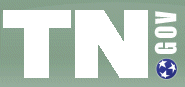 New legislation passed by the General Assembly is expected to provide Tennessee sales tax relief for qualified individuals affected by the recent severe storms and flooding who must replace damaged or destroyed items. Eligible items include major appliances and residential furniture used in the individual's primary residence with a purchase price of $3,200 or less per item, and building supplies used for restoration of the individual's primary residence with a purchase price of $500.00 or less per item.
Individuals receiving disaster assistance from the Federal Emergency Management Agency (FEMA) as a result of the severe storms and flooding that occurred in Tennessee between May 1st, 2010 and May 8th, 2010, may request a refund of Tennessee sales tax paid on eligible items purchased between May 1st, 2010 and September 30th, 2010.
Qualified individuals must submit their receipts of sales taxes paid on eligible items and may file only one claim for refund. The maximum amount of refund available to any one residence is $2,500. The last day to file a claim with the Department of Revenue is November 30th, 2010.
Items that are expected to be eligible for refund must be purchased directly by the individual receiving FEMA assistance. Items purchased by a contractor to use when making repairs to the individual's home are not eligible for refund. Individuals will be asked to provide documentation verifying the assistance they received from FEMA. For the Natural Disaster Claim for Refund form and detailed information please go to www.tennessee.gov/revenue/misc/floodrelief.htm
The Department of Revenue may assess a civil penalty up to $25,000 against any person that knowingly files a false or fraudulent claim for refund.
Questions? Please call toll free (800)-342-1003
Nashville area and out-of-state call (615) 253-0600
or e-mail Email