By Councilman Bill Summers

The council met in another marathon round.  A number of changes that added and deleted budget items took place, and while I don't have the final exact numbers, we kept our 20% reserve with around a half-million plus.
I tried to take good notes for you, but I may have missed an item or two.  Here is what was accomplished: «Read the rest of this article»
Nashville, TN – State Senator Tim Barnes (D-Adams) congratulated the Clarksville Arts & Heritage Development Council, Roxy Productions and the Houston County Arts Council this week for receiving Tennessee Arts Commission grants totaling $86,198.
"These organizations provide opportunities for our citizens to get involved with the arts and find their talents," Barnes said. "They're great members of our communities, and I'm proud to see them receive this support."
The Clarksville Arts & Heritage Development Council will receive four grants totaling $52,698. The council sponsors a wide array of activities and events, including student art gallery shows and historic home tours. «Read the rest of this article»
Kellogg Company Voluntarily Recalls Select Packages of Kellogg's® Corn Pops®, Kellogg's® Honey Smacks®, Kellogg's® Froot Loops® and Kellogg's® Apple Jacks®
Battle Creek, MI — Working in consultation with the United States Food and Drug Administration (FDA), Kellogg Company (NYSE:K) is implementing a voluntary recall of certain breakfast cereals due to an uncharacteristic off-flavor and smell coming from the liner in the package. «Read the rest of this article»
Deadline to apply for Federal Assistance Programs Extended to August 5th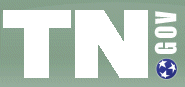 Nashville, TN – Governor Phil Bredesen today announced Tennessee has requested and received a 30-day extension of deadlines for FEMA assistance programs that will assist individuals in the 46 counties eligible for Individual Assistance as a result of the extreme weather and flooding that struck the state April 30th – May 2nd.
"I'm extremely pleased people will have more time to register to get the help they need as Tennessee recovers from these historic and devastating floods," said Bredesen. "I appreciate the support Congressman Jim Cooper, members of the Tennessee delegation and FEMA have provided as we've worked in partnership to assist affected Tennesseans." «Read the rest of this article»
The flood is behind us and the flowers are in full bloom.
Mag's Coffee is ready to serve you the best espresso drinks, fruit smoothies, and Italian sodas  in Clarksville. Come and enjoy the atmosphere, great hospitality and the best drinks you've ever had.


Join Clarksville Parks and Recreation this Saturday, June 26th, at Heritage Park Soccer fields for this month's Movies in the Park event, featuring the hit movie- The Blind Side which is rated PG-13. Movie will begin at dark, with pre-show activities beginning around 7:30pm.  Pre-show activities include a dizzy bat race, football throwing challenge- and much more!  «Read the rest of this article»


Contests against Big 10 member Purdue and Big East member Pittsburgh highlight the 2010-11 Austin Peay State University women's basketball schedule, released by head coach Carrie Daniels, Friday.
The Lady Govs will face six teams that reached postseason play in 2009-10. Middle Tennessee, Chattanooga and Bowling Green each reached the NCAA Tournament, where they lost in the first round. In addition, Purdue, Eastern Illinois and Duquesne each played in the Postseason WNIT, Purdue reaching that tournament's second round. «Read the rest of this article»
By Councilman Bill Summers

Here is some additional proposed city budget information.
Major City Capital Projects:
ADA Sidewalk repairs and upgrades: $3,000,000 (required by federal court order…that is a chunk of the budget each year)
Pettus Park upgrades: $50,000
Airport Terminal Construction: $1,750,000  (County will match and this will allow the  new terminal to be built.  We have grabbed every grant left and none remain to help pay for the project.  The current terminal is over 50-years old and is falling apart.) «Read the rest of this article»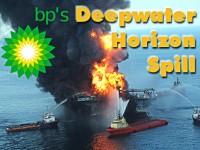 Monday afternoon, June 22nd, a caller called into a popular radio talk show and proposed a rather absurd conspiracy theory about the BP oil spill.  The theory was the most far fetched I had heard, and I expected the radio host to put the guy in his place.  The host did not; he snickered, and then said (as always I am paraphrasing:)
"You think that is bad.  What is with these environmentalists now being ANTI-BP?  Before the spill, tree hugging dirt worshipers praised the energy company for being the industry leader in clean, alternative energy, such as wind and solar.  And isn't it ironic, that now they are all against BP now." «Read the rest of this article»
By 160th Special Operations Aviation Regiment Public Affairs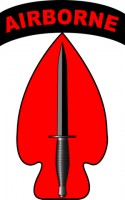 Fort Campbell, KY– Night Stalkers welcomed two new commanders in ceremonies held this week.
Col. John Thompson assumed command of the 160th Special Operations Aviation Regiment from Col. Clayton Hutmacher during a ceremony on June 25th.
Lt. Col. Philip Ryan assumed command of 2nd Battalion, 160th Special Operations Aviation Regiment (Airborne), from Lt. Col. Thomas Drew during a ceremony the day before.
Lt. Gen. John Mulholland, commander, U.S. Army Special Operations Command, described change of command ceremonies as bittersweet during the regimental ceremony. «Read the rest of this article»