On Friday July 16th, 2010 at G's Pancake House Restaurant, 803 South Riverside Drive Clarksville, TN, at 2:00pm a very special ribbon cutting and ceremony will take place to mark the grand re-opening of G's Pancake House. The resturant was completely submerged under water and ruined during the great flood that hit Clarksville Montgomery County and much of the Riverside Drive Business District.
G's Pancake House has served the Clarksville and Fort Campbell communities with delicious food and their signature pancakes and coffee for almost half a century since founder Gene Sueiro a Vietnam veteran with the 101st Airborne first opened its doors.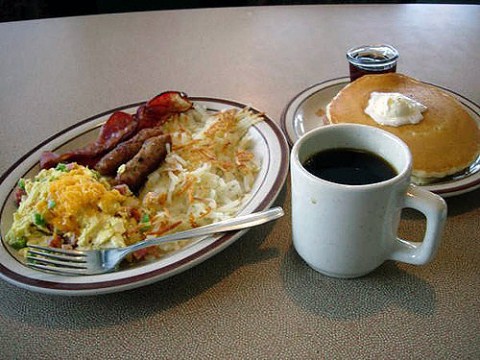 Many a newcomer to this military town has made G's Pancake House there first dining experience because of its contributions and support toward the community and the Fort Campbell military base.
Please join the community, elected officials and the entire G's Pancake House Family at this Grand Re-Opening event.
There will be plenty of gifts, prizes and free Pancakes & Coffee all day long!
For more information and questions please contact: Terry McMoore Media Consultant 931-378-1999 Email: terrymcmoore@hotmail.com