Knoxville, TN – For the fifth year in a row, the Tennessee Valley Authority has been named by Site Selection magazine as one of the top 10 North American utilities for economic development achievement.
In 2009, TVA and its distributor customers, working with state and local partners, helped attract or retain more than 26,000 jobs and leverage more than $4 billion in capital investment for the seven-state TVA territory.
"Being recognized by Site Selection magazine for the fifth consecutive year is definitely a win for all of our economic development partners," said John Bradley, TVA senior vice president of Economic Development. "This economic development success is the result of teamwork between distributors of TVA power, state agencies and economic, industrial and community leaders across the TVA service region."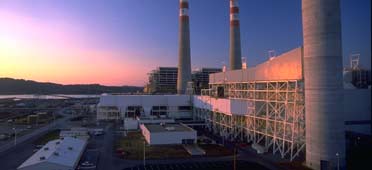 The magazine specifically cites TVA's work in attracting a $1 billion investment by Wacker Chemie AG in Bradley County in 2009.
"Wacker Chemie did a global search before selecting this site," Bradley said. "We were competing with the world for this project. We had Volkswagen, Toyota, Hemlock Semiconductor and Wacker all announce within about 18 months. That is a pretty amazing accomplishment, and we are very excited about this success."
TVA is one of only three utilities to consecutively earn this honor during the past five years. The annual ranking is based on capital investment, job creation, capital investment per capita and jobs created per 10,000 in population. The magazine also considers innovative programs and services for industrial and prospective clients, as well as input from site selection consultants, and extensive interviews with company executives about site location.
Memphis Light, Gas & Water, a distributor of TVA power, also made the magazine's top 10 this year.
"The top-performing utilities have several things in common," said Ron Starner, executive vice president of Site Selection. "They are constantly raising the bar on delivering superior customer service. They are engaged now more than ever in providing companies with certified sites. They are always looking for ways to save industrial power customers money, and they are fostering and building regional coalitions for economic development."
Site Selection magazine, published by Conway Data Inc., delivers expansion planning information to 44,000 executives of fast-growing firms.
The entire Top Utilities article and the Annual Utilities Directory appear in the September 2010 edition and online at www.siteselection.com. Learn more about TVA economic development programs and services at TVAed.com and TVAsites.com.
About the Tenessee Valley Authority
The Tennessee Valley Authority, a corporation owned by the U.S. government, provides electricity for utility and business customers in most of Tennessee and parts of Alabama, Mississippi, Kentucky, Georgia, North Carolina and Virginia – an area of 80,000 square miles with a population of 9 million. TVA operates 29 hydroelectric dams, 11 coal-fired power plants, three nuclear plants and 11 natural gas-fired power facilities and supplies up to 33,700 megawatts of electricity, delivered over 16,000 miles of high-voltage power lines. TVA also provides flood control, navigation, land management and recreation for the Tennessee River system and works with local utilities and state and local governments to promote economic development across the region. TVA, which makes no profits and receives no taxpayer money, is funded by sales of electricity to its customers. Electricity prices in TVA's service territory are below the national average.