The man who robbed a Kangaroo Express on Tiny Town Rd is behind bars again.  On September 1st, 2010, around 2:23am, a man walked into the store pulled a handgun and demanded money from the clerk.  The man exited the store with the money.  An investigation by Detective Eric Ewing led to Christopher Michael Hembree being identified as the person who robbed the store at gunpoint.  Additionally, a 45 caliber handgun was recovered from Hembree's bedroom ; it was loaded with hollow point bullets.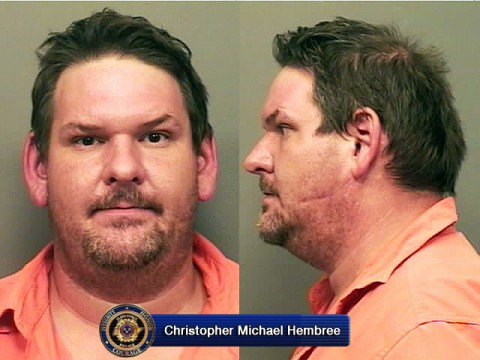 Christopher Hembree 
Christopher Michael Hembree (W/M)
DOB: 3/31/72
Given Address: 2203 Pendleton Drive, Clarksville
Booked Into: Montgomery County Jail
Charged With: Aggravated Robbery
Bond: $10,000.
Additional Information:  On the same day (September 1st) in which Hembree committed the robbery, he also committed a burglary at Weatherly Drive.  He was booked on the Burglary charge on September 7th and released on September 10th. Now, he is going back to jail for an Aggravated Robbery which was committed in a different location and on the same day as the burglary.