Nashville, TN – The Tennessee Wildlife Resources Foundation will host its first TWRF Bass Fishing Tournament on Saturday, October 23rd at Paris Landing State Park on Kentucky Lake in Buchanan, Tennessee. The foundation assists the Tennessee Wildlife Resources Agency with habitat, conservation initiatives, strategic land acquisition and various educational programs.
The entry fee is now $125.00 per two-person boat up until the event begins. Anglers will be competing for a $5,000 first prize. Each participating angler will receive a gift bag and a T-shirt. In addition, there will be a $20.00 per boat big fish pot with 60 percent going to the angler with the largest fish caught and the person with the second largest fish caught receiving the remaining 40 percent of the pot.
Interested anglers may register at www.twrf.net under the events tab or by calling 615-831-9311, ext. 115, Monday-Friday between 8:00am-4:30pm (CDT) or 931-638-9478 on weekends. Proceeds from the tournament will go to benefit fisheries and wildlife habitat in Tennessee.
APSU Women's Soccer

Clarksville, TN – Austin Peay State University women's soccer team has announced that its 2:00pm, Sunday game against Eastern Kentucky will have a focus on Breast Cancer Awareness.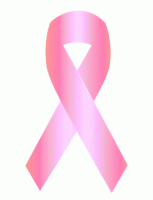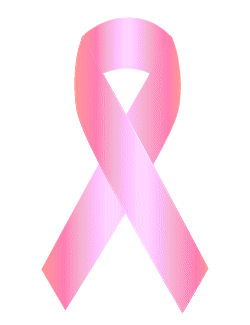 As part of National Breast Cancer Awareness Month, the Lady Govs will be distributing pink bracelets to all fans. The Lady Govs also will don pink warm-up shirts and wear pink wrist bands.
"We're happy to support such a worthy cause," head coach Kelley Guth said. "We hope that by raising awareness, we will help generate support for the fight against breast cancer. We are proud to wear pink and hope that our fans will come out and support the cause."
In conjunction with the free pink bracelets, the Lady Govs also will have pink shirts available for fans with a $10.00 donation to the Susan G. Komen Foundation.
For more information on breast cancer and the Susan G. Komen Foundation, visit www.komen.org.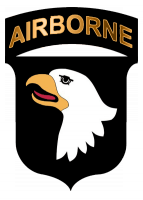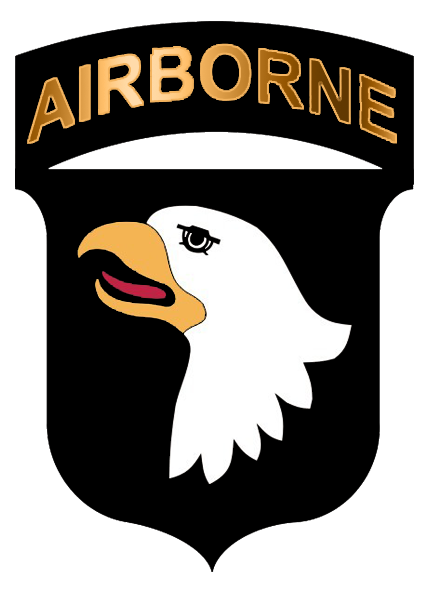 Fort Campbell, KY – More than 55 Soldiers from the 72nd Veterinary Detachment are scheduled to return from Afghanistan, October 16th.
A welcome home ceremony is planned for 9:30pm at the Passenger Processing Center on Fort Campbell. Colonel Stephen Lomax, commander of the 86th Combat Support Hospital, is the scheduled guest speaker.
The 72nd Vet Det deployed in support of Operation Enduring Freedom (OEF) in order to provide veterinary service support and consultation in the Afghan theater of operations. Their duties included inspection of subsistence items and provision of veterinary care to military working dogs.
"The Soldiers of the 86th Combat Support Hospital are tremendously proud of all members of this unit for the job they did this last year.  The 72nd Vet Det has proven the positive impact and value of well-trained, highly motivated medical personnel in the areas of animal medicine, food inspection and public health" said Lomax.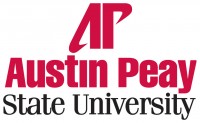 Clarksville, TN – The Austin Peay State University Center of Excellence for the Creative Arts recently announced the winners of its 24th Annual Young Composer's Competition.
First prize was awarded to Heather Stebbins, of Richmond, VA, for her "again and again, however we know this landscape" composition for chamber ensemble. Paul Dooley, of Ann Arbor, MI, earned second prize for his "Dani's Dance" for piano trio, and Michael-Thomas Foumai, also of Ann Arbor, took home third prize honors for his "Hanakotoba" for violin and piano.
The Austin Peay State University Young Composers Competition has been held annually since 1987. It became a national competition in 1993, and the APSU Department of Music and the Center of Excellence for the Creative Arts have awarded prizes to composers from such prestigious musical institutions such as Peabody Conservatory of Music, Harvard University, Yale University, the Cleveland Institute, New York University, and the Eastman School of Music. «Read the rest of this article»
Written by By U.S. Army Staff Sgt. Brent C. Powell
3rd Brigade, 101st Airborne Division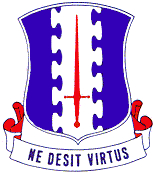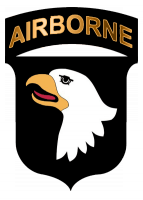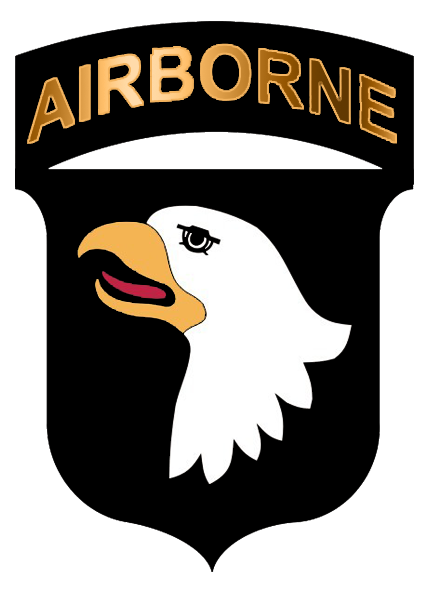 Khowst Province, Afghanistan – As a group of camouflage clad Afghan soldiers slowly snake their way around a building, weapons at the ready and eyes scanning the distant mountainsides, a U.S. Soldier walks among them, keeping a close watch on their every movement and giving constant instructions to their squad leader.
"Watch your spacing," he says. "Don't let them bunch up. Watch that ridgeline. Communicate."
The instructions come from U.S. Army Sgt. Pedro Rodriguez-Ortiz, a native of Los Angeles, CA, and a squad leader for 1st Squad, 1st Platoon, Company C, 1st Squadron, 33rd Cavalry.
«Read the rest of this article»
Tennesseans' largest fire hazards lurk in plain sight
Nashville, TN – October is Fire Prevention Month, and the State Fire Marshal's Office is reminding Tennesseans to regularly check their homes for hazards that could lead to fires.
"Tennessee occupies an undesirable ranking in the country for fire deaths. Falling asleep while smoking in bed or in a comfortable chair remains a significant cause of fire deaths in Tennessee," says Department of Commerce and Insurance Commissioner and State Fire Marshal Leslie A. Newman. "If you smoke, make sure your home's smoke detectors are functioning properly." «Read the rest of this article»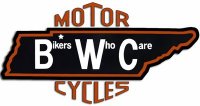 Clarksville, TN – The 8th Annual Bikers Who Scare Haunted House opens Friday October 15th at 7:00pm at the old Carmike Theater located 1955 Madison Street.
The dates for the Haunted House are: October 15th, 16th, 22nd, 23rd, 29th, 30th, 31st. Gate Opens 7:00pm each night  with a $10.00 Entry Fee per person. Money from the Haunted House goes to Benefit Bikers Who Care Children's Charities.  Be sure to go out and have a great time at the Haunted House. «Read the rest of this article»
October 16th, 2010 • 6:00pm CDT • Clarksville, TN • Governors Stadium (10,000)

Clarksville, TN – Since rejoining the Ohio Valley Conference the Governors own a 2-1 record against Southeast Missouri. However, both wins came in Cape Girardeau, MO, including last season's 24-14 decision. Two seasons ago the Redhawks rallied from a 10-point second-half deficit to defeat the Governors, 33-30, in Governors Stadium, in the season finale.
Austin Peay enters the contest on a two-game losing streak. The Govs have endured no worse than a three-game losing streak in five of the last six seasons.
Southeast Missouri moved into the national rankings last week (now No. 18 in The Sports Network/Fathead.com poll and No. 20 in FCS Coaches Poll) for the first time since the 2003 season. SEMO comes to town with its longest winning streak (five games) since 1989. «Read the rest of this article»
Bob Evans Original tops the list of 12 products

Yonkers, NY – Thanksgiving cooks may have one less dish to worry about preparing for their guests this holiday season—mashed potatoes. Peeling, chopping, boiling and smashing is no longer necessary to achieve tasty taters, according to Consumer Reports latest tests of store-bought mashed potatoes.
Consumer Reports trained panelists tasted 12 products and found six Recommended store-bought potatoes. Bob Evans Original ($0.67 per serving) scored Excellent and is creamy, flavorful, with a little black-pepper kick, like the best homemade mashed potatoes. Bob Evans also require no additional ingredients, unlike some of the other brands tested.
Alexia Yukon Gold & Sea Salt was Very Good and also requires no added ingredients. It has onion and oil flavors that enhance the potatoes. Ore-Ida Steam n' Mash Cut Russet and Pillsbury Idaho Granules were also Very Good but require added ingredients like milk and butter. «Read the rest of this article»
Clarksville, TN –
Guthrie Highway  (79 North)  is scheduled to close at 7:00pm on Friday night and remain closed until 6:00am Monday morning as RJ Corman will be installing the new railroad track and crossing gates across the road just north of Hampton Station Road.  A representative from the RJ Corman Railroad stated that the Tennessee Highway Patrol will close Highway 79 and Detour traffic along Tylertown Road. More details of the detour will be released soon.
«Read the rest of this article»