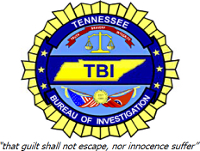 Nashville, TN – The Tennessee Bureau of Investigation has captured the latest addition to the TBI Top Ten Most Wanted list after he called the Cheatham County Sheriff's Office indicating he wanted to turn himself into authorities. The TBI and Cheatham County Sheriff's Office placed him in custody at the court square in Ashland City, TN late yesterday.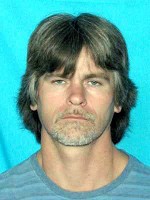 Dayton Keith Scarbrough, 42, of Ashland City, TN was wanted on four counts of aggravated assault and four counts of civil rights intimidation after the TBI obtained arrest warrants for him, two other men and one juvenile for an incident that occurred in the aftermath of the May 2010 flooding in Middle Tennessee. On May 3rd, 2010, a married couple, a black male and white female, was assisting two stranded motorists on Petway Road when a truck occupied by several white males drove by at a high rate of speed.
Scarbrough stopped and threatened and made racist comments toward them. A second incident ensued at Grumpy's Market later that day and Scarbrough and the three others assaulted the four victims. Scarbrough was added to the state's Most Wanted list after the other suspects were arrested and he eluded police.
Scarbrough is being held in the Dickson County Jail.