Topic: Great Flood of 2010
Clarksville Gas and Water Department Employees overcame adverse circumstances during Recovery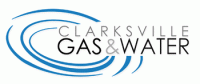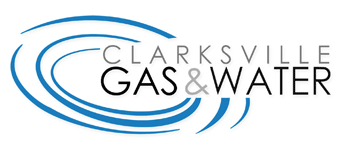 Clarksville, TN – Clarksville Gas and Water Department (CGW) employees vividly recall the weekend leading up to Monday, May 3rd, 2010, when extreme rainfall caused the historic Great Flood of 2010.
Wastewater treatment plant workers remember standing by helplessly as floodwaters from the swollen Cumberland River and Red River breached the plant's levees.
«Read the rest of this article»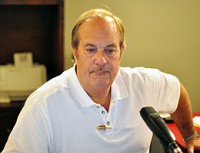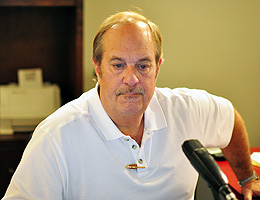 That day I had been planning and hoping for;  That day I could finally say "I don't have to do this anymore." That day came yesterday as the new ownership of WJZM radio decided it was time we "part ways."  I was relieved.   I thought the meeting was for something more serious.
First and foremost, I want to thank Mike Parchman, Dave Loos Jr and Greg Walker for buying my radio station. I had been ready to leave a couple of years ago, with no prospects in sight. They really did me a huge favor by making me an enormous offer that I couldn't refuse.
«Read the rest of this article»
Clarksville, TN – Liberty Park opened yesterday morning at dawn and Clarksvillians were ready and waiting for the opening of the park areas of the new Clarksville Marina.
Fishermen were the first on hand. They had been eying the pond for months looking forward for the chance to be one of the first anglers to try their luck there. By 10:00am around 20 anglers had staked out their positions around the banks.
«Read the rest of this article»


Clarksville, TN – The City of Clarksville Parks and Recreation Department has reopened Valleybrook Park playgrounds.
The playgrounds had been closed due to the severe weather that resulted in heavy flooding at the park in 2010.
«Read the rest of this article»
Clarksville, TN – When the homeowners bought their dream home in Southridge Subdivision, they thought they had discovered the best of both worlds.  First, they were in the Montgomery county.  Taxes were lower, quiet place to live, just away from the Clarksville city limits.  Beautiful homes, neighbors who knew each other.  Kids playing in the streets.
Little did they know, that they were going to be paying through the nose for water and sewer service from the City of Clarksville.
Now wait, didn't you say they lived in the county? «Read the rest of this article»
Clarksville, TN – The City of Clarksville has been advised by attorneys "not to discuss issues that might be the subject of negotiations between the City and TMS."  This according to mayor's spokeswoman Jennifer Rawls, when asked about the status of Liberty Park.
In exclusive reports from WJZM and Clarksville Online, TMS Contracting has been embroiled in a legal battle with a former sub-contractor, Rust of Kentucky, over wrongful termination.  A bankruptcy judge ruled on February 7th  in favor of Rust, awarding the Kentucky company 4.8 million dollars in damages.  TMS and it's insurance carrier Zurich, are appealing that ruling.
Sources indicate that Thom Spigner is finished with the project, and has sold all of his equipment, including personal items, to pay legal bills, and keep from filing bankruptcy. «Read the rest of this article»
Clarksville, TN – In an update to a story reported earlier at Clarksville Online, it's been learned that a class-action lawsuit has not been filed on behalf of Clarksville Tennessee area businesses who were affected by the 2010 flooding.  Those interested in filing a claim against the U.S. Army Corps of Engineers will get the opportunity to meet with the law firm of Bass Berry and Sims this Friday morning to understand the procedure of filing that claim.
According to a representative at the Nashville law firm, the statute of limitations will expire in April 2012 for anyone to file a claim related to the 2010 floods that devastated much of the Middle Tennessee area, including Clarksville.
«Read the rest of this article»
Clarksville, TN – There will be a class-action lawsuit filed against the Army Corps of Engineers for their handling of the 2010 floods filed on behalf of several Clarksville businesses.  Clarksville Online has learned that a meeting is scheduled for Friday with the Nashville law firm, Bass Berry and Sims to discuss the arrangements.  There's been no confirmation that the City of Clarksville will join the suit, since it's fairgrounds park property was flooded, causing delays in the marina project that was underway at the time.
The 2010 flood caused damages in the millions of dollars to business and property owners along the Cumberland River, when the banks of the river rose over sixty feet above flood stage.
«Read the rest of this article»
Nashville media veteran Deanna Lambert joins TDOT Communications Team
Nashville, TN – Tennessee Department of Transportation (TDOT) Commissioner John Schroer has appointed Deanna Lambert as the Community Relations Officer for TDOT's Region Three area, based in Nashville. Lambert officially started Monday December 12th, 2011.
Lambert takes over the position previously held by B.J. Doughty, who now serves as TDOT's Director of Community Relations and Communications.
Lambert has more than 10 years experience in television news reporting, anchoring, and producing in major markets, most recently working as a reporter/anchor for WSMV Channel 4 in Nashville. «Read the rest of this article»

Clarksville, TN – Clarksville has reason to be proud of their local Wendys restaurants.  At Wendy's 2011 Convention in Las Vegas, the Founder's Award was presented to Mike O'Malley and John Hughes, franchisees with Wendy's of Bowling Green.
Wendy's of Bowling Green own and operate the Clarksville restaurants, with locations across Tennessee and Alabama. The Founder's Award is presented to franchisees who embody the common-sense genius of Dave Thomas, the founder of the popular restaurant chain, and is the company's highest honor.
«Read the rest of this article»