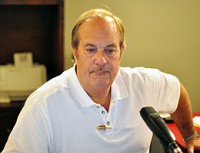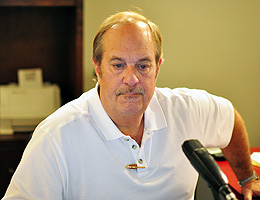 Clarksville, TN – When the homeowners bought their dream home in Southridge Subdivision, they thought they had discovered the best of both worlds.  First, they were in the Montgomery county.  Taxes were lower, quiet place to live, just away from the Clarksville city limits.  Beautiful homes, neighbors who knew each other.  Kids playing in the streets.
Little did they know, that they were going to be paying through the nose for water and sewer service from the City of Clarksville.
Now wait, didn't you say they lived in the county?
Yes, but because of their proximity to the Clarksville, having city sewer would be a simple solution.  Bring in a company named Tennessee Wastewater.
Tennessee Wastewater would come recover all the sewage from Southridge, then drive it up the road, and unload it into the city's sewer line for treatment.  In fact, it was such a great idea, former mayor Don Trotter signed a contract with Tennessee Wastewater to provide the service.  That was 1998.
Now lets fast forward to 2012.  We had the floods of 2010, causing millions of dollars worth of damage to the wastewater treatment plant, not to mention the water and sewer lines.  So as soon as they could, the Clarksville Gas and Water department raised rates to make up for the damages they incurred during the flood.
Sound ok so far?
The problem today is that Gas and Water charges Tennessee Wastewater industrial rates, not residential.  When those rates went up 40%, residents of Southridge were paying water bills of $150.00 per month.
Ouch!  That hurts.
Residents complained to everyone and anyone who would listen.  "What could be done." they asked.  "Who can help us." they wondered.
Well, apparently nobody.  They're stuck in the muck.
In the beginning, Tennessee Wastewater promised to build a treatment facility in the area, but none of that was put in the contract.  It was just one of those, "we'll take care of you" sort of deals.  We don't know who made the deal, but everybody who bought a home assumed everything would be "ok."
It isn't.
The city isn't doing anything wrong.  The county isn't doing anything wrong.  The gas and water department isn't doing anything wrong.  But the residents in Southridge are getting the shaft.
Later this week, during a gas and water committee meeting, it's expected that Southridge residents, gas and water officials, and representatives from Tennessee Wastewater can get to the table and work out another deal.
Let's hope so because with rates like these, it's hard to imagine the gas and water bills getting any better.  We already know this deal "stinks", now let's see if we can "clear the air" on this problem, and let the residents enjoy their dream homes.