Clarksville, TN – Clarksville has reason to be proud of their local Wendys restaurants.  At Wendy's 2011 Convention in Las Vegas, the Founder's Award was presented to Mike O'Malley and John Hughes, franchisees with Wendy's of Bowling Green.
Wendy's of Bowling Green own and operate the Clarksville restaurants, with locations across Tennessee and Alabama. The Founder's Award is presented to franchisees who embody the common-sense genius of Dave Thomas, the founder of the popular restaurant chain, and is the company's highest honor.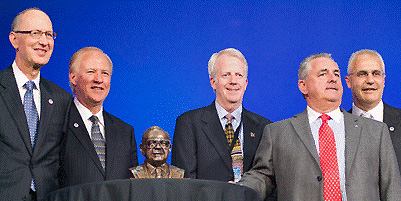 "We're obviously very honored to be recognized in this way" said O'Malley. "Of the thousands of franchisees in America, to have our franchise singled out as the best in the company, is very humbling."
The Founders Award signifies the very best in character traits that have endeared customers to Wendy's since the first restaurant was opened in Ohio.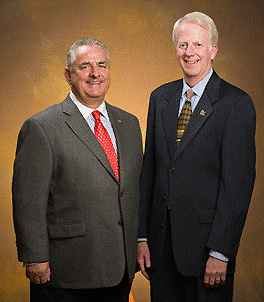 The company wrote, "Mike and John exude the very best we can all try to model, a competitive intensity than can sometimes be overlooked given the genuine humility of their leaders. Combine that with unwavering integrity and an orientation to support their peers and brand management, and it's little wonder these franchisees are held in such high esteem."
Wendy's of Bowling Green was awarded a bust of the founder, Dave Thomas, at the Las Vegas convention.
Wendy's of Bowling Green has had five consecutive years of net sales growth, with many of their restaurants setting all-time record sales.  One of their Clarksville stores, on Riverside Drive, was destroyed by the floods of 2010, and was rebuilt with a new look much to the satisfaction of loyal customers who continue to make it one of the busiest restaurants in Clarksville.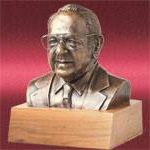 O'Malley said, "Our philosophy has always been to give back to our community, to be involved.  That philosophy has paid off with loyal customers who enjoy what we have to offer, and how they're treated when they come eat with us. We're very excited at this award, and give all the credit to the hard working employees of our company."