Topic: Alabama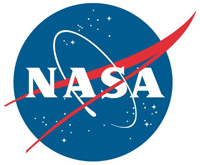 Washington, D.C. – NASA Administrator Jim Bridenstine was joined Friday by U.S. Representatives Mo Brooks and Robert Aderholt of Alabama and Scott DesJarlais of Tennessee at the agency's Marshall Space Flight Center in Huntsville, Alabama, to announce the center's new role leading the agency's Human Landing System Program for its return to the Moon by 2024.
"Marshall Space Flight Center is the birthplace of America's space program. It was Marshall scientists and engineers who designed, built, tested, and helped launch the giant Saturn V rocket that carried astronauts on the Apollo missions to the Moon," Brooks said.
«Read the rest of this article»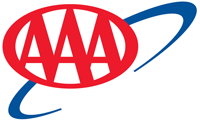 Tampa, FL – AAA says the national gas price average, $2.64, represents a seven-cent drop on the week as domestic gasoline stocks built by a surprising 4.4 million bbl, according to the Energy Information Administration's (EIA) latest data.
Contributing to the build was at least 1.2 million b/d of imports at U.S. ports. With the large bump, stocks now sit 235 million bbl – a U.S. stock level not seen in nearly five months (end of March).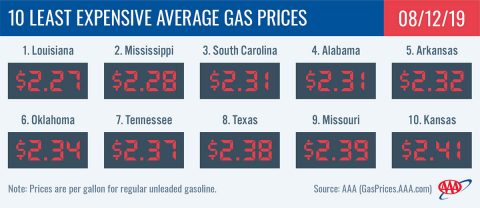 «Read the rest of this article»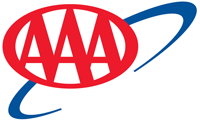 Tampa, FL – On the week, AAA says all but eight states saw gas price averages push cheaper or remain stable. At $2.76, the national gas price average is three cents less expensive than last Monday. This is the first time in four weeks that the national average has seen a weekly decline.
"Gasoline stocks remain robust amid a recent dip in demand, which could be one reason we are seeing pump prices starting to roll back," said Jeanette Casselano, AAA spokesperson.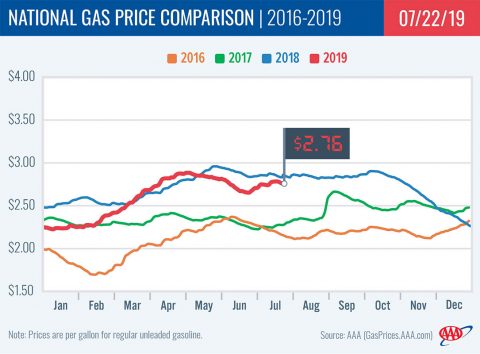 «Read the rest of this article»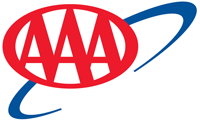 Tampa, FL – As summer temperatures rise, so are gas prices according to AAA. State averages have jumped, pushing up the national average nearly a dime to $2.75 in the last 15 days.
In addition to rising gasoline demand, 13 states this month have introduced new gas taxes that have contributed to the national average increase. Those states include California, Connecticut, Illinois, Indiana, Maryland, Michigan, Montana, Nebraska, Ohio, Rhode Island, South Carolina, Tennessee, and Vermont.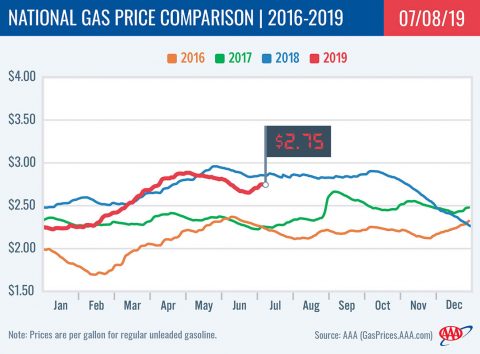 «Read the rest of this article»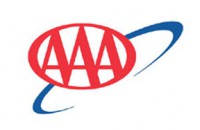 Tampa, FL – For the week ending June 14th, 2019, U.S. gasoline demand hit its highest level at 9.93 million b/d. It is the highest level ever recorded since the Energy Information Administration (EIA) began publishing data in 1991.
Counterintuitively, as motorists drive demand to new heights, pump prices pushed even cheaper across the country on the week. This is due to the recent trend in cheaper crude pricing and because crude comprises roughly 60% of the costs people pay at the pump, drivers are seeing summer savings.
«Read the rest of this article»

Clarksville, TN – Robbie Wilson, head coach of the Austin Peay State University (APSU) Men's Golf team, unveiled a challenging slate for the Governors 2019-20 campaign, which will see the veteran squad take on one of the toughest three-tournament stretches in program history in the spring.
«Read the rest of this article»
Related Images: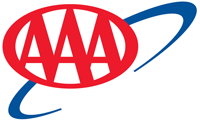 Tampa, FL – AAA reports that since Memorial Day the national average dropped six cents on the week, following a consistent downward trend.
The decline is unusual for this time of year. Pump prices usually trickle higher during the summer months due to increased demand. However, the latest Energy Information Administration (EIA) report reveals that total domestic gasoline inventories jumped a million bbl last week, helping to push pump prices lower.
«Read the rest of this article»

Clarksville, TN – The Clarksville Area Chamber of Commerce Power Breakfest will feature Federal Reserve Bank of Atlanta President, Raphael Bostic, as keynote speaker on July 18th, 2019.
Brought to you by the Austin Peay State University College of Business, President Bostic will discuss the national economy, the Federal Reserve's responsibilities and his observations of the varying economic realities facing people in the Sixth district. Audience Q&A will follow.
«Read the rest of this article»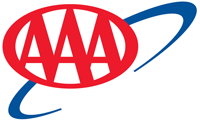 Tampa, FL – AAA says that today's national average is $2.81, which is two cents cheaper than last week, eight cents less than last month and 13 cents less than last year.
With the exception of the Rockies states, Alaska and Indiana, motorists across the country are saving as much as 23 cents/gallon to fill up as compared to last month.
«Read the rest of this article»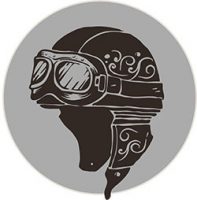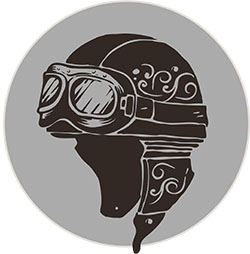 Clarksville, TN – I've only been riding for 3 1/2 years and have logged over 130,000 miles, on three motorcycles.
During that time, I've been very fortunate to not find myself in any mechanical trouble, or breakdown while traveling. I try to prepare myself for each trip, inspecting my bike and tires before I go, but as you know if you follow my blog, I am NOT mechanically inclined.
That all changed this week, as you can read here.
Traveling on a holiday and having a breakdown, poses more challenges as there is absolutely NOBODY working. Especially mechanics, motorcycle shops etc.
«Read the rest of this article»