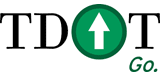 Nashville, TN – Work continues to progress on the state's second largest Recovery Act funded project on I-40 at White Bridge Road in west Nashville. Tonight and Thursday night, crews will close lanes on Interstate 40 in both directions in order to install temporary barrier rail in the work zone.
The closures are as follows:
Wednesday November 17th and Thursday November 18th, 10:00pm until 5:00am (each night) – The inside and middle lanes of I-40 East and West will be closed at White Bridge Road. One lane will remain open in each direction.
The lane closures are part of the Interstate 40/White Bridge Road Interchange Modification Project, which includes new flyover ramps from I-40 East to Briley Parkway North and Briley Parkway South to I-40 West, and the replacement of the White Bridge Road overpass.
The $32 million project is funded through the American Recovery and Reinvestment Act and is scheduled to be complete in August 2011.
For more information on TDOT construction project activity visit the TDOT SmartWay web site at www.tn.gov/tdot/tdotsmartway/.  Travelers can also dial 511 from any land-line or cellular phone for travel information or can follow us on Twitter at www.twitter.com/TN511 for statewide travel information or www.twitter.com/Nashville511 for traffic information in the Nashville area. Motorists are reminded to use all motorist information tools responsibly. Drivers should refrain from texting, tweeting or using a mobile phone while operating a vehicle. TDOT advises drivers to "Know before you go!" by checking traffic conditions before leaving for your destination.