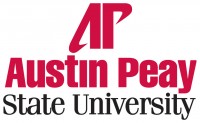 Clarksville, TN – High school students interested in knowing more about attending Austin Peay State University are encouraged to visit campus during Spring 2011 AP Day, Saturday, February 26th. University faculty, staff and students will provide informational sessions and activities at this event.
Check-in is at noon in the Music/Mass Communication Building lobby. Light refreshments will be provided at check-in. In addition, during that time, guests will have opportunities to tour the campus and meet with professors and current APSU students.
Prospective students and their guests will meet with staff from the Admissions, Financial Aid, Housing/Residence Life and Student Life and Leadership offices. Students then will talk with the Student Government Association representatives and other students, while parents will hear from campus leaders.
Official AP Day activities end at 5:00pm, but students and guests can stick around to check out the bookstore, have dinner in our basketball arena and watch the men's and women's doubleheader basketball game.
Guests are asked to park in the Trahern parking lot on Jackson Alley, adjacent to the Music/Mass Communications Building. Signs will direct guests to check-in.
For more information on visiting the campus of APSU, including tours, hotels and directions, please visit www.apsu.edu/Admissions/Undergrad/Visit.
To sign up for AP Day, go to http://apsu.edu/APday. For more information about AP Day, contact the Office of Admissions by telephone at 800-844-APSU or 931-221-7661 or e-mail .