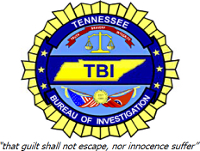 Nashville, TN – The Tennessee Bureau of Investigation today added a Clarksville, TN man wanted for several violent felonies to its list of Top Ten Most Wanted fugitives in an effort to apprehend him as the third and final suspect in a 2010 murder.
Cornel Lemar Oliver, 19, last known address 300 Randell Drive, Clarksville, Tennessee, is wanted by the Clarksville Police Department on felony murder, especially aggravated kidnapping and attempted aggravated robbery charges.
Just before two o'clock in the morning on October 27th, 2010, police officers responded to a call on Elder Street where they discovered the victim, Raymond Alton Caston, shot to death on the sidewalk.
The investigation revealed that Oliver and two others suspects forced Caston out of his residence and shot him to death. Witnesses identified all three suspects who fled to Memphis, Tennessee where two were captured during a manhunt. Oliver is the only suspect that remains at large. His bond for these charges is set at $1,000,000.
Oliver has a criminal record that includes assault, unlawful possession of a weapon and drug charges.
Oliver is described as a 5'9" black male weighing approximately 145 lbs. He has black hair, brown eyes and tattoos on his arms, chest and neck. He is also known as "Cornel Lamar Bosby" and "Lil C."
Anyone with information on the whereabouts of Cornel Lemar Oliver is urged to call the TBI at 1-800-TBI-FIND. There is a $1,000 reward for information leading to his arrest.
Clarksville Online Articles on this Case
Officers Respond to Shots Fired
Homicide Victim's Name Released