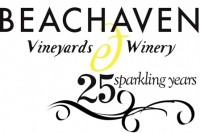 Clarksville, TN – Rob Hawkins & Groove 101 took center stage at Beachaven Winery's Jazz on the Lawn event on Saturday. The event also had a special significance celebrating the birthday the previous day of winery owner Louisa Cooke.
Rob Hawkins & Groove 101 performs a wide variety of hits ranging from the 1960's to the music of today. Rob Hawkins fronts the band providing lead and backup vocals and guitar. The rest of the smoking rhythm section is: Herman DePriest/Keys, Pedro Marrero Percussion/Vocals, Dennis Stein/Bass, and Rick Stone/Drums.
The next Jazz on the Lawn is scheduled for June 25th and features Jim Gibson
Jim was born in Los Angeles California but grew up in Savannah Georgia. ? Moving back to Los Angeles where the music scene in the 60's was busting open with Elvis, the Beatles, the Stones, Ray Charles, Motown, Muddy Waters, Bo Diddley, Van Morrison, Paul Butterfield, and the hippie movement. ?Jim wanted to be a drummer, so his parents started him on accordion, after a year of accordion Jim still wanted to be a drummer so his parents had him play string bass in school orchestra, still wanting to be a drummer his parents got him a guitar. That turned out to be the perfect match for Jim. He played hours upon hours, day in and day out, ate with it, slept with it and started his own band at the age of twelve. He and his other buddies took to the garage and started hammering out the popular songs of the day. Soon the band started performing at school dances, hamburger joints, and USO's all over southern California. While in junior high school his band started playing for high school dances and rally's, while in high school his band was soon playing for college concerts,dances and special events. When Jim reached college he felt compelled to travel and perform solo on the road. He started writing his own songs and started performing them as he was asked to open for established acts.
* Editor's Note: Video by  Youtube user Jack's Bar-B-Que.
Photo Gallery
Rob Hawkins & Grove 101 Members
Rob Hawkins – vocals, guitars
Pedro Marrero – vocals, percussion
Rick Stone – drums
Herman DePriest – keys
Dennis Stein – bass
Song List
A list of songs from the playlist of Rob Hawkins & Grove 101
Let's Stay Together – Al Green
Knock On Wood – Wilson Pickett
Pride & Joy – Stevie Ray Vaughan
People Get Ready – Jeff Beck/Rod Stewart
Waitin' On The World – John Mayer
Hold On I'm Comin' – Sam & Dave
Come Together – The Beatles
Sir Duke – Stevie Wonder
I'm Yours – Jason Mraz
Keep Your Hands To Yourself – Georgia Satellites
Steamroller – James Taylor
Desperado – The Eagles
Standin' On Shaky Ground – Delbert McLinton
Try A Little Tenderness – Otis Redding
Rocky Mountain Way – Joe Walsh
Gimme Some Lovin' – Steve Winwood
Bennie & The Jets – Elton John
Sweet Home Alabama – Lynyrd Skynyrd
Dock Of The Bay – Otis Redding
Brick House – The Commodores
Superstition – Stevie Wonder
Signed Sealed Delivered – Stevie Wonder
Mustang Sally – Wilson Pickett
Shout – Otis Day and the Knights
Land Of 1000 Dances – Wilson Pickett
The Boys Are Back In Town – The Busboys
Old Love – Eric Clapton
Little Wing – Jimi Hendrix
Listen To The Music – Doobie Brothers
Old Time Rock & Roll – Bob Seger
Ramblin' Gamblin' Man – Bob Seger
Stormy Monday – Allman Brothers
What I Like About You – The Romantics
Listen To The Music – The Doobie Brothers
China Grove – Doobie Brothers
Honky Tonk Woman – Tina Turner/Rolling Stones
Brown Sugar – Rolling Stones
Jumpin' Jack Flash – Aretha Franklin/Rolling Stones
Higher Ground – Stevie Wonder
I Wish – Stevie Wonder
La Bamba – Los Lobos/R.Valens
Sections
Arts and Leisure
Topics
Beachaven Winery, Jazz on the Lawn, Louisa Cooke