APSU Sports Information: Austin Peay Football

Clarksville, TN – Austin Peay State University has announced Jeremiah (J.J.) Rutledge has transferred to the Governors football program from the Naval Academy.
The Clarksville native and former Northeast High School star wide receiver and defensive back will have four seasons of eligibility remaining. He is projected as a cornerback and kick return specialist for the Governors.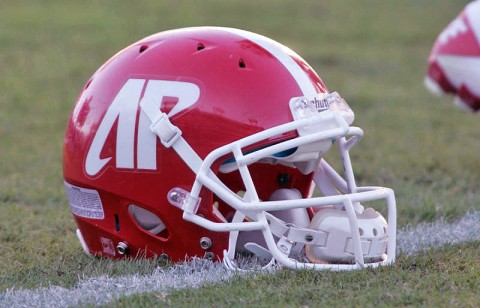 "We are really glad to have J.J.," APSU coach Rick Christophel said. "We recruited him out of high school. Not only is he a good corner, but he is a good return guy as well, which is going to help us tremendously."
Rutledge has been admitted to Austin Peay for the spring semester and will be allowed to beginning working out immediately with his Governors teammates.
"He will be able to practice with us in the spring," Christophel said. "We will be able to get him on the field and see what he does and take it from there."
The Governors return rising junior cornerbacks Tyreon Clark and Steven Ragin from this season as well as rising sophomore Buddy Mitchell and Montez Carlton.
"The great thing he is going to fit in well with our young players in the secondary," Christophel said. "We have two veteran corners—if you want to call them veterans because they will be just juniors—in Mookie (Clark) and Key (Ragin). We have two good young ones in Buddy Mitchell and Montez Carlton. I think it is important you have corners who can play man coverage yet are physical enough to come up and make plays."
Rutledge will join two former Northeast High School teammates, wide receiver Jamaar Embry and running back Reco Williams, as Governors.  Not only was Rutledge a superb receiver and cornerback at Northeast, he performed equally as well in track, where he specialized in both the sprints and jumping events.