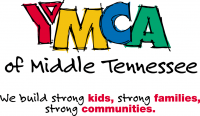 Clarksville, TN – The Clarksville Area YMCA is once again offering Journey to Freedom. This small group is limited to 10 participants and meets weekly for an hour and a half. A new group starts January 24th and will meet every Tuesday from 6:30pm–8:00pm through March 20th.
Journey to Freedom is a group for adults of any age who want to self-examine and work toward making healthy changes that will promote joy, hope and peace in their life.
Journey to Freedom is an 8 week process of reading, evaluating, and group discussion that will help you get to the heart of what is no longer working in your life, and where you are in the process of change. You will look at the role that fear, self-esteem, and grief play in your decisions.
Group size is limited to 10 participants so call 931.647.2376 today to reserve your spot!