Clarksville, TN – On January 6th, 2012, around 10:32pm, Clarksville Police officers were called to the 1100 block of Main Street in reference to a male that had been shot.
When officers arrived on scene and entered the residence they found a man and woman inside that had sustained gunshot wounds and were deceased.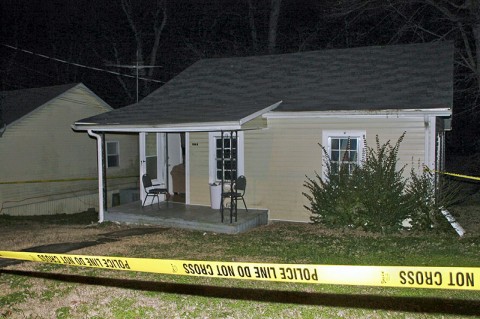 Police cordoned off the crime scene and are obtaining a search warrant to enter the residence. Officers have canvassed the area and have spoken to neighborhood residents.
Police are still trying to positively identify the man and woman and notify family members.
Anyone with information can call 931.645.8477.
Additional Photos