Clarksville, TN – On January 29th, 2012, around 3:30am, officers responded to a heated domestic in progress at the 3400 block of Melrose Drive.
When officers arrived they spoke to a 43 year old female who had just been assaulted by her boyfriend, Jeremy Brundige. Officer Maurice Nesbitt's investigation into the assault revealed a verbal argument between the victim and Brundige escalated into a physical confrontation.
The victim had been choked multiple times, had her head struck against a wall, and at one point, a gun was placed against her head. After multiple unsuccessful attempts to get away from Brundige, she was finally able to escape and call 911.
Brundige had already left the residence prior to officers' arrival. Officers combed the area and found Brundige's vehicle at his 1324 Southwood Court residence. Officers surrounded the house and made repeated attempts to contact Brundige at the residence. He would not come to the door despite officers seeing and hearing activity from inside of the house.
The Tactical Unit and Crisis Negotiators were called out to the scene and, working in conjunction with the on-scene commander Captain Crockarell, further secured the area around Southwood Court and continued efforts to contact Brundige.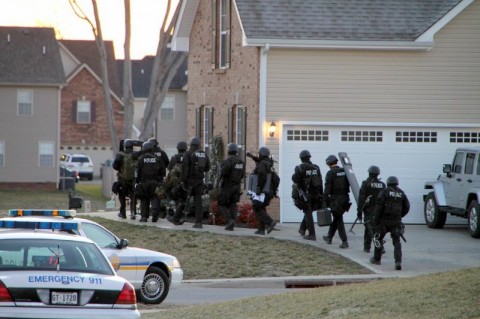 Around 8:00am, Crisis Negotiators spoke with Brundige and convinced him to exit the residence. Around 8:07am, he was taken into custody without incident or injury.
Brundige was transported to Gateway Hospital for medical clearance and then taken to and booked into the Montgomery County Jail.
Jeremy Brundige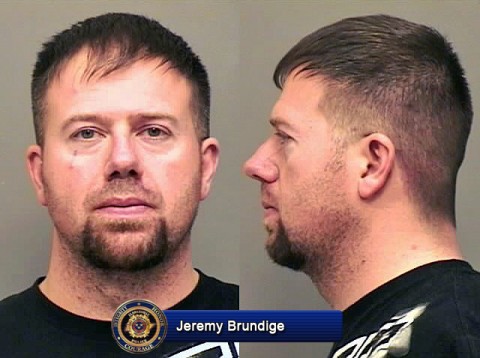 Name: Jeremy Joe Brundige (W/M)
DOB: 8/10/78
Given Address: 1324 Southwood Court, Clarksville, TN
Arresting Officer: Rayon Carroll
Charged With: Aggravated Domestic Assault
Booked Into: Montgomery County Jail
Bond: $5,000
Photo Gallery