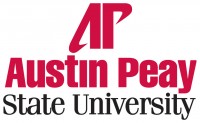 Clarksville, TN – Austin Peay State University has received a grant of more than $1.78 million to build safe rooms in the basements of the new residence halls now under construction on Drane Street.

Of the total funds awarded, the U.S. Department of Homeland Security's Federal Emergency Management Agency (FEMA) contributed more than $1.5 million, supported with an additional $250,000 from the Tennessee Emergency Management Agency (TEMA). APSU matched an additional $250,000 toward the $2 million project.

The total grant is believed to be the largest single award the University ever has received.

The safe rooms are designed to protect students from the threats of inclement weather, such as strong winds and tornados.

"Emergency preparedness is more important than ever," said Jim Bassham, director of TEMA. "APSU is taking the lead in making its campus safer and we hope more organizations follow its example."

Al Westerman, director of facilities planning and projects at APSU, said each of the three safe rooms will hold a maximum of 1,400 students.

"These safe rooms will provide greater safety for our students when we are faced with tornados and high winds," he said.

The safe rooms will be built to FEMA standards and to withstand winds up to 250 mph, according to the award letter from the TEMA.



Sections
Education
Topics
APSU, Austin Peay State University, Drane Street, Federal Emergency Management Agency, FEMA, Jim Bassham, TEMA, Tennessee Emergency Management Agency, Tornados