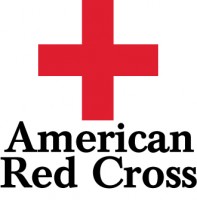 Clarksville, TN – The Clarksville Montgomery County chapter of the American Red Cross presents the first annual "Escoffier Dinner, The Art of French Cuisine" at the Looking Glass Restaurant on April 21st at 6:00pm.  Proceeds from the event will benefit the local chapter of the Red Cross.  Dr. Mac and Linda Edington and Dr. Ernie and Joan DeWald are co-chairing the event together and will host it at the Looking Glass restaurant.  Wines will be provided by Fifth City Wine.
Both Fifth City Wine and the Looking Glass are the major sponsors for the event.

The event is called "Escoffier" (es-cough-e-a) and is named after Auguste Escoffier who revolutionized and modernized the menu for the art of cooking, and the organization of the professional kitchen.  He created numerous exquisite dishes that became very famous, and will offered during this event.  This five course meal allows you to have a taste of the delectable dishes that he created.
Among the wonderful dishes available will be Anges a Cheval which is oysters wrapped in bacon and fire grilled served on toast topped with bread crumbs and cayenne pepper; Salmon a la Meunier, a delicious thickly sliced salmon seasoned and browned topped with lemon and garnish lightly; one of the desert options is one of Escoffier most famous dishes, Peach Melba.
Tickets are $100.00 each, and limited seating will be available. To reserve your ticket, contact the Red Cross at 931.645.6401.  Dinner begins at 6pm
Invitation