Austin Peay State University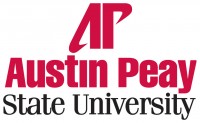 Clarksville, TN – Austin Peay State University Campus Police will offer free training in conjunction with the National Safe School Initiative Threat program.
The training will be held from 7:30am-11:30am, Monday, July 23rd in Clement Auditorium on the APSU main campus.
The presentation is based on a U.S. Department of Education study issued in 2002 that focused on the thinking, planning and other behaviors engaged in by students who carried out attacks on schools.
The morning session will provide strategies for educators, law enforcement officials and others to identify, intervene and prevent targeted acts of violence, as well as suggestions for incorporating the threat assessment process.
All participants will receive a condensed version of the training presentation, including copies of the final report and other resources.
To register for the event, send your name, agency and contact information by email to Sgt. Georganna Genthner, APSU Police, .
Registration deadline is July 18th. For more information, call 931.221.7430.