I think at this point we are wondering why our natural water has been shut off! Well, unfortunately it is just that time of year around the country and not just in Tennessee. So, with water restrictions authorized in many communities, how can we salvage our landscape and garden plants? I have a few tips for you!
The big question seems to be "how much water is required" to be sufficient? That question does not have a simple numeric answer as there are too many variables such as plant type, kind of planting medium (or soil); amount of wind, amount of foliage, size of containers, and the list goes on and on. What I can tell you is that a deep thorough watering once a week is much better than a sprinkle baptism every afternoon. You want your plants to grow deep roots, so make sure you are soaking the ground to a depth of 4 – 6 inches. Carol Reese, UT Ornamental Horticulture Specialist -Western District says to remind folks that wilting is not always a sign that plants need more water. Many plants wilt midday no matter how wet the soil or media, because the plant cannot supply moisture to the leaf as fast as it loses it through transpiration. Always check soil, do not rely on wilted foliage as signal to turn on water.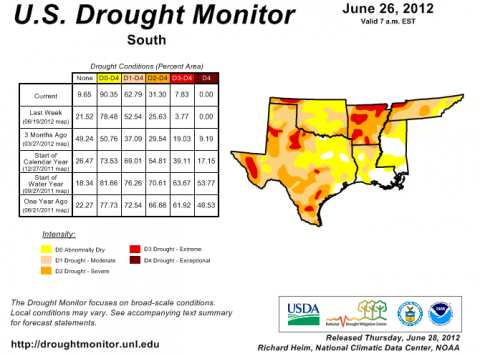 «Read the rest of this article»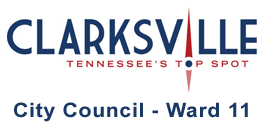 Clarksville, TN – Clarksville City Councilwoman for Ward 11 Kaye Jones will hold her monthly Town Hall meeting on Monday, July 2nd at 6:30pm at Clarksville Gas and Water on Madison Street.
Please be aware that we are under a water restriction, and also that Fireworks are banned until further notice, except for the City of Clarksville, and others who have public permits. «Read the rest of this article»
Reliever To Represent Sounds, Pacific Coast League At Triple-A All-Star Game On July 11th In Buffalo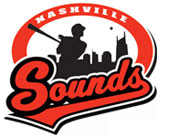 Nashville, TN – Nashville Sounds pitcher Jim Henderson has been named to the Pacific Coast League All-Star team and will represent the Sounds on the 30-man squad that takes on the International League stars in the 25th Annual Triple-A All-Star Game on Wednesday, July 11th at Coca-Cola Field in Buffalo, New York.
Henderson was selected as a reserve for the contest by the PCL office. «Read the rest of this article»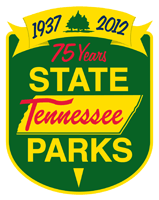 Nashville, TN – The Tennessee State Parks system is issuing a temporary ban on backcountry campfires in all state parks due to dry weather conditions that could increase the potential for wildfire hazards. The backcountry campfire ban is effective immediately and will remain in place until further notice.
In coordination with the Tennessee Department of Agriculture's Division of Forestry efforts, this burn ban serves as an additional measure to ensure the safety of campers and to protect the parks' forested areas. Campers will still be able to build campfires and use charcoal to cook their meals, as long as they are inside an appropriate fire ring or designated grill area in designated campground facilities (not in backcountry areas). «Read the rest of this article»


Clarksville, TN – The Clarksville Parks and Recreation Department and the Clarksville YMCA have seen such success with the new Yoga in the Park series, classes will continue through August 3rd (excluding Wednesday, July 4th)!
Yoga in the Park is a free, morning yoga class instructed by trained YMCA instructors each Wednesday and Friday beginning May 16th. Classes take place from 6:00am to 7:00am on the stage behind the As the River Flows museum at McGregor Park, located at 640 North Riverside Drive. «Read the rest of this article»
Clarksville, TN – Water conservation? Check
Fireworks ban? Check
Temperatures at record highs? Check
Power failure? Not likely.
While there are no guarantees in life, except death and taxes, CDE Lightband General Manager Brian Taylor says his utility is ready to take on the brutal summer heat, but he still preaches "conservation." «Read the rest of this article»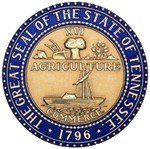 Nashville, TN – "We will review the entire Supreme Court's opinion to fully understand its impact on the State of Tennessee.  From initial reports, it appears the individual mandate has been ruled Constitutional and has been upheld.
My primary issues with ObamaCare are that it takes away the flexibility for states to encourage healthy behavior, will cost Tennessee hundreds of millions of dollars, and does nothing to solve the crisis of the cost of health care in America. «Read the rest of this article»
Written by Jia-Rui Cook
NASA's Jet Propulsion Laboratory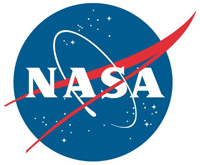 Pasadena, CA – Data from NASA's Cassini spacecraft have revealed Saturn's moon Titan likely harbors a layer of liquid water under its ice shell.
Researchers saw a large amount of squeezing and stretching as the moon orbited Saturn. They deduced that if Titan were composed entirely of stiff rock, the gravitational attraction of Saturn would cause bulges, or solid "tides," on the moon only 3 feet (1 meter) in height. Spacecraft data show Saturn creates solid tides approximately 30 feet (10 meters) in height, which suggests Titan is not made entirely of solid rocky material. The finding appears in today's edition of the journal Science.
«Read the rest of this article»
Nashville Sounds Baseball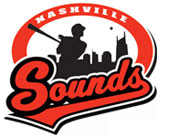 Round Rock, TX – The Nashville Sounds blanked the Round Round Express, 2-0, on Friday night at The Dell Diamond in the finale of a three-game series. The shutout was Nashville's PCL-leading eighth of the season and second in three games over the Express.
With the win, Nashville (33-49) picked up only their second winning series on the road this season and finished 3-4 overall on the seven-game road trip through Albuquerque and Round Rock.
«Read the rest of this article»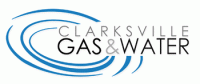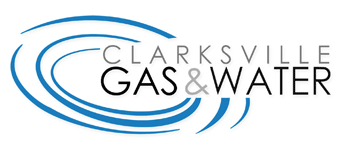 Clarksville, TN – Clarksville Gas and Water has implemented the next level, Stage 2, of its Drought Management Plan, approved by the State of Tennessee Department of Environment and Conservation, on June 29th, 2012 in response to continued high water demand primarily resulting from irrigation and recreational use. «Read the rest of this article»