Man Later Dies from his Injuries

Clarksville, TN – On September 18th, 2012, around 8:00pm, Clarksville Police responded to a shooting in progress the area of Reynolds Street and Dodd Street.
When Police arrived, they found a 50 year old man laying in the street with a handgun in his hand and had multiple gunshot wounds. He was transported by Lifeflight to Vanderbilt University Medical Center where he later died from his injuries around 11:00pm.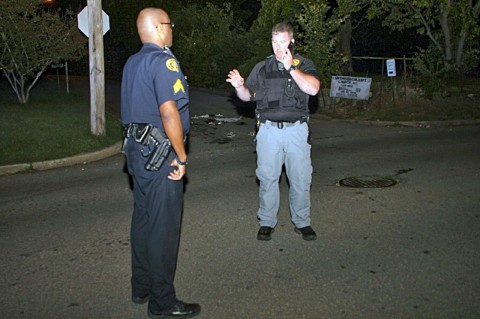 At this point in time, Police have very few details. The crime scene was processed by investigators.  Detectives canvassed the area and spoke to witnesses.
The name will be released after notification of next-of-kin.
The lead on the case Is Detective Demone Chestnut and the investigation is ongoing.
Anyone with information can call 931.645.8477.