Clarksville, TN – On December 13th, 2012, around 5:30pm, Clarksville Police made a second arrest in conjunction with the McGregor Park robbery that happened on December 4th, 2012.
Ayla Perigo was booked into Montgomery County Jail and charged with False Report.
When Perigo was questioned about the robbery, she told Detective Woodruff that another individual, other than Dunn, had been involved in the incident.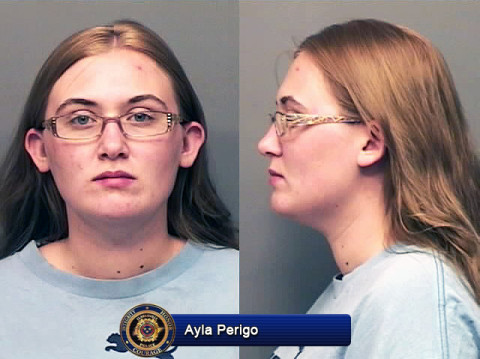 After further questioning, she admitted to provided a false statement to hinder prosecution of her boyfriend, Ryan Anthony Dunn.

For more on the story, see: Clarksville Police Arrest Man for Robbery that took place at McGregor Park
Ayla Perigo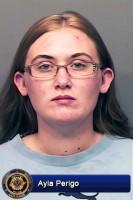 Name: Ayla Perigo
Race: W
Sex: F
DOB: 8/12/93
Given Address: 1160 Harris Hollow Road, Charlotte, TN
Arresting Officer: Tracey Woodruff
Charged With: False Report
Booked Into: Montgomery County Jail
Bond: $5,000.
Sections
News
Topics
Ayla Perigo, Bond, Charlotte TN, Clarksville Police Department, Clarksville TN, CPD, False Report, McGregor Park, Montgomery County jail, robbery, Ryan Anthony Dunn, Tracey Woodruff