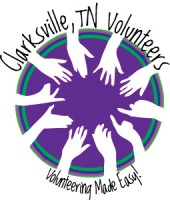 Clarksville, TN – The Nonprofit Leadership and Volunteer Network (formerly Hands on Clarksville) will co-host the President's Emerging Leaders Program (PELP) Nonprofit Network Breakfast on January 17th, 2013 from 7:30am-8:30am in the Honors Commons at APSU.
The Presidents Emerging Leaders Program helps prepare students at APSU for a lifetime of leadership. The program creates an environment that develops leaders for the future through the twin virtues of scholarship and service. PELP students must maintain a cumulative collegiate GPA of at least 3.25 and they must enroll in at least 12 credit hours per semester.
The PELP Nonprofit Network Breakfast is a joint event that brings students together with local nonprofits and social service agencies in our community. It is an opportunity for students to network, meet professionals and get involved in helping their community become a better place.
Clarksville-Montgomery County Nonprofit organizations are invited to participate in this unique opportunity to share their organization's mission and recruit student volunteers.
Registration is required. To RSVP call Rita Arancibia at 931.551.5450 or email . Registration deadline is January 15th, 2013.
About Nonprofit Leadership & Volunteer Network
The Nonprofit Leadership & Volunteer Network (NLVN) provides support services for nonprofit organizations in the community and connects citizens of all ages to volunteer opportunities through Volunteer Clarksville, a one stop resource for volunteer information in Clarksville-Montgomery County. We offer workshops and training, provide networking, peer mentoring and help students of all ages find meaningful volunteer opportunities.
The NLVN partners with Austin Peay State University School of Technology and Public Management and the APSU Department of Public Management and Criminal Justice to offer an annual leadership conference for agencies and board members throughout the region. (2013 conference registration is now open at http://www.apsu.edu/ext-ed/2013-nonprofit-leadership-and-management-conference).
In addition, NLVN works with corporations and businesses to develop and implement employee volunteer programs tailored to meet local needs and to enhance corporate philanthropic initiatives with volunteer efforts.