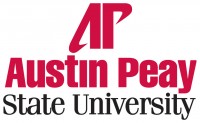 Clarksville, TN – A few years ago, the brothers Jeffery and Clifford Azize set out to discover what it means to be human. They wanted to explore the joy and pain that comes with existence. Their journey took them around world, from living with the homeless in New York City to visiting lepers in Africa.
Throughout their travels, they were accompanied by a group of independent filmmakers who shot hours of footage.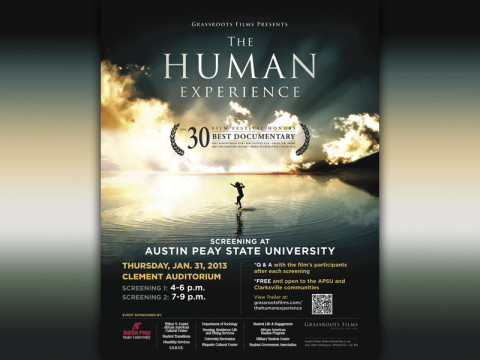 In 2008, that footage was assembled into the award-winning documentary, "The Human Experience." The film went on to win more than 30 film festival honors, including Best Documentary at the Atlanta International Documentary Film Festival.
On January 31st, Austin Peay State University will host two screenings of the movie in the Clement Auditorium, followed by question and answer sessions with the Azize brothers. The first screening is from 4:00pm to 6:00pm and the second screening will be from 7:00pm to 9:00pm. The event is free and open to the public.
"This is one of those films that gets people to see deeper into this world," Henderson Hill, director of the APSU Wilbur N. Daniel African American Cultural Center, said. "It's a good opportunity for folks to be able to see how different people live as humans. We talk a lot to our students about being global citizens, and this touches on that."
The documentary, produced by Grassroots Films in New York, has gained momentum in recent years with large audiences packing into screenings across the country. Hill said the movie engages viewers and gets them to think about what it means to be a stakeholder in their community and the world around them.
"The things in the film really resonate with the audience," he said.
The program is even bringing together different departments within the University. The event is sponsored by several offices, including the African American Cultural Center, Student Transitions, Disability Services, S.E.R.V.E., APSU Department of Sociology, Housing/Residence Life and Dining Services, University Recreation, Hispanic Cultural Center, Student Life and Engagement, African American Studies Program, Military Student Center and Student Government Association.
A trailer of the film is available online at www.grassrootsfilms.com/thehumanexperience. Information on the screening is also available at the center's website, www.apsu.edu/aacc.