Topic: New York City NY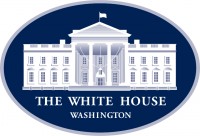 Washington, D.C. – "My grandmother was very generous and educated," Daria Ortiz said. "She's a shining example of when people come legally to this country, work hard, and do the right thing and are law-abiding citizens."

Maria Fuertes, Ortiz's grandmother, was raped and murdered last month in Queens, New York. She was 92.
«Read the rest of this article»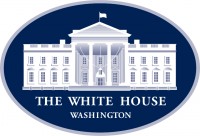 Washington, D.C. – "On January, 6th, 2020, 92-year-old Maria Fuentes was raped and murdered by Reeaz Khan, a 21-year-old illegal immigrant in New York City. But this tragedy was entirely preventable," Scott Brady, a U.S. Attorney in Pennsylvania, writes in the Pittsburgh Tribune-Review.

"In fact, Khan should have been in custody at the time because six weeks earlier Khan was jailed and arrested for domestic violence charges."
«Read the rest of this article»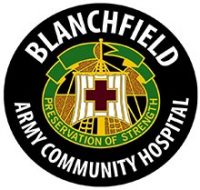 Fort Campbell, KY – A head and neck surgeon, or otolaryngologist, from Blanchfield Army Community Hospital was among the 42 Soldiers to qualify for the Army's Expert Field Medical Badge during EFMB testing sponsored by the 101st Airborne Division (Air Assault), November 15th -27th, 2019.
Capt. Alexander Lanigan, assigned to BACH's Ear, Nose and Throat Clinic, said he was inspired to earn his badge after working with Soldiers from operational units on Fort Campbell.
«Read the rest of this article»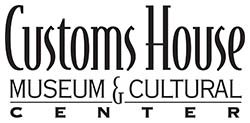 Clarksville, TN – Guests of the Customs House Museum & Cultural Center from now through September can get a glimpse of city days gone by with the new exhibition New York Revisited: A Photographic Essay by Norman Lerner.
Skyscrapers, steam rising through street vents, newspaper kiosks near subway entrances, women dressed in high-fashion black−there are few cities that everyone can envision in their head without ever stepping foot there other than New York City.
«Read the rest of this article»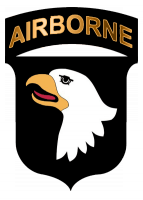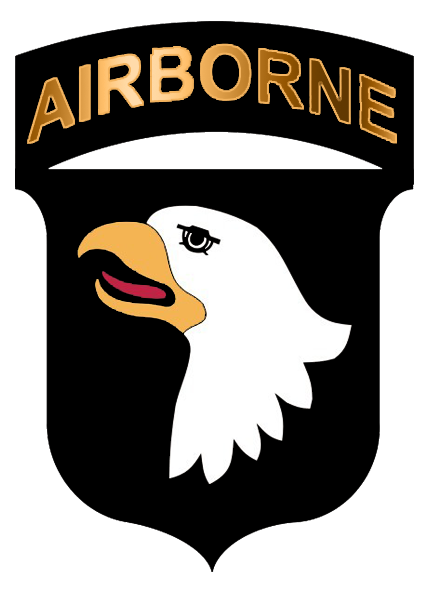 Fort Campbell, KY – On July 11th, 2019 at 9:30am, the United States Army Garrison Fort Campbell will hold a Change of Command ceremony at Wilson Theater, Fort Campbell, KY. Fort Campbell will bid farewell to Col. Joseph P. Kuchan and welcome Col. Jeremy D. Bell.
Bell, was born in New York City and raised in Roxbury, New Jersey. He was commissioned as an Armor officer in 1997 from the United States Military Academy. His initial assignment was at Fort Stewart, Georgia where he served as an Armor and Mortar Platoon Leader in 3rd Battalion, 69th Armor Regiment.
«Read the rest of this article»

Clarksville, TN – The Customs House Museum and Cultural Center is located in historic downtown Clarksville, Tennessee. Come explore an entire city block featuring large gallery spaces filled with fine art, science and history.
Some of the events in July at the Museum are: The Art of Peggy Bonnington, The Eagle Has Landed, The Mysterious Captain Weems, Remembering D-Day: 75th Anniversary, Here Comes the Bride, Sunday Family Fun Learning Day.
«Read the rest of this article»

Clarksville, TN – The Clarksville Area Chamber of Commerce Power Breakfest will feature Federal Reserve Bank of Atlanta President, Raphael Bostic, as keynote speaker on July 18th, 2019.
Brought to you by the Austin Peay State University College of Business, President Bostic will discuss the national economy, the Federal Reserve's responsibilities and his observations of the varying economic realities facing people in the Sixth district. Audience Q&A will follow.
«Read the rest of this article»
New York City, NY – Austin Peay State University (APSU) baseball team's Parker Phillips and pitcher Greg Leban saw their names on the draft board during Day 3 of the 2019 Major League Baseball (MLB) Draft, which concluded Wednesday, May 5th.
«Read the rest of this article»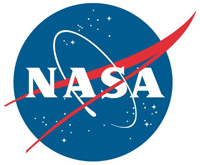 Greenbelt, MD – A new assessment of NASA's record of global temperatures revealed that the agency's estimate of Earth's long-term temperature rise in recent decades is accurate to within less than a tenth of a degree Fahrenheit, providing confidence that past and future research is correctly capturing rising surface temperatures.
The most complete assessment ever of statistical uncertainty within the GISS Surface Temperature Analysis (GISTEMP) data product shows that the annual values are likely accurate to within 0.09 degrees Fahrenheit (0.05 degrees Celsius) in recent decades, and 0.27 degrees Fahrenheit (0.15 degrees C) at the beginning of the nearly 140-year record.
«Read the rest of this article»
Austin Peay State University (APSU)

Clarksville, TN – The All State student newspaper at Austin Peay State University (APSU) recently earned two national Apple Awards at the Spring National College Media Convention hosted in New York City in March.
Both awards honored a special edition called "Rebuild, Reflect" commemorating the 20-year anniversary of the tornado that hit APSU and Downtown Clarksville.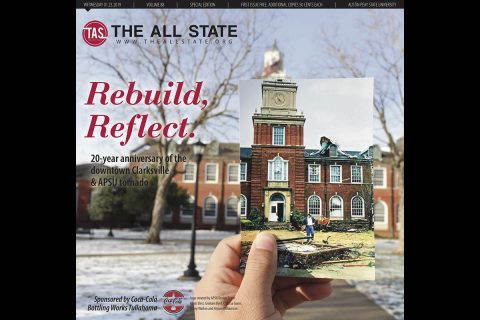 «Read the rest of this article»