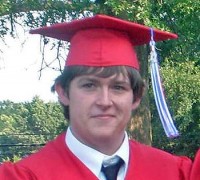 Clarksville, TN – Today, Sunday, March 10th there will be a car wash and chicken dinner fundraiser at Hilltop Supermarket to raise money for Brady Conatser's rehabilitation medical expenses.
The fundraiser will start at 11:00am and run through 4:00pm.
Stop by and get your car washed, eat some good food, and help raise money for a good cause.
Conatser, a 2011 graduate of Montgomery Central High School, was paralyzed on December 27th, 2011 when he became light headed and fell hitting his head on a truck bumper and then again on a bolt that was part of the car lift.
He damaged his c-4 vertebrae, breaking his neck.
He has been in Atlanta, GA at the Shepherd Center a world renowned rehabilitation center that specializes in spinal cord injuries in young people. He is in need of rehab to rebuild muscle lost due to atrophy.
Hilltop Super Market
Hilltop Super Market is located at 400 Highway 149, Clarksville TN. From Clarksville, you would take Hwy 48/13 south across the river, turn right on Highway 149 and Hilltop Super Market is located on the left at the top of the hill next to Freds. Hilltop serves the grocery needs of the southern Montgomery county area.
Visit their website at: www.hilltopsupermarket.com.