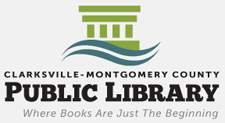 Clarksville, TN – This evening at 6:00pm will be the Clarksville-Montgomery County Public Library's final discussion session in the series, "Making Sense of the American Civil War."
The discussion, entitled "War and Freedom", focuses on the immediate and uncompensated emancipation of four million slaves following the war.
The final session discusses how emancipation was not a single event, but a long, uneven series of struggles for a still-healing nation. Though individuals were still struggling with their places in the war, the words of The Gettysburg address framed the purpose of the war as one of freedom for all.
This event is free and open to the public.
The Clarksville-Montgomery County Public Library is located at 350 Pageant Lane.