Topic: Civil War
In honor of women's history month let me share with you the story an intriguing woman in Clarksville's history, Lulu Epperson.
Clarksville, TN – Amidst the mayhem of 2020 there was an important anniversary that not everyone may have noticed. August 18th, 2020 marked the 100th anniversary of the passage of the 19th amendment, which resulted in giving women in the United States the right to vote.
At the same time that we marked that anniversary, we were once again facing the effects of racial oppression from our past that continues to reach into our present. What do these two topics have to do with Lulu Epperson? Quite a bit, actually.
«Read the rest of this article»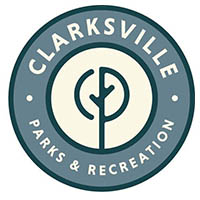 Clarksville, TN – On Friday, October 30th, 2020, prepare yourself for haunting historical tales of woe and terror! Fort Defiance will be hosting their annual Halloween at the Fort from 6:00pm to 8:00pm. The event is recommended for ages 8 and over.
Visitors are invited to gather around the bonfire and enjoy a cup of hot chocolate while listening to local ghost stories.
"Clarksville and the surrounding areas have a rich history of Native Americans, the Civil War, and more," said William Parker, the Historical Interpreter at Fort Defiance.
«Read the rest of this article»

Clarksville, TN – On Monday, August 17th, Dr. Maria Cronley, provost and senior vice president for academic affairs at Austin Peay State University (APSU), honored several outstanding professors during a virtual meeting with all APSU faculty.
«Read the rest of this article»

Clarksville, TN – In the mid-1980s, an old store ledger was found inside a local smokehouse. At first glance, it seemed like little more than trash, but then someone opened the yellowed, water-stained pages and read surreal accounts of Clarksville during the Civil War.
"Clarksville is almost depopulated," the ledger recorded. "All the escaped soldiers have been ordered to the main army via Clarksville before the Yankees get in. I ripped the stripes off a young man's coat over at Uncle W'm's this evening that he might not be detected on his journey. Once I enjoyed sewing them, but now I take them off as willingly."
«Read the rest of this article»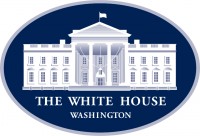 Washington, D.C. – PRESIDENT DONALD TRUMP: Wow. Are you having a good time? (Applause.) Members of Congress, members of my cabinet, and my fellow Americans: The First Lady and I are delighted to welcome you to the second annual Salute to America. (Applause.)
On this wonderful day, we celebrate our history, our heroes, our heritage, our great American flag, and our freedom. Happy Fourth of July to everyone. (Applause.)
«Read the rest of this article»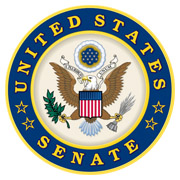 Washington, D.C. – This week, Senate Democrats voted to block consideration of U.S. Senator Tim Scott, of South Carolina's, police reform legislation. I voted to begin debate on Senator Scott's proposal, which I co-sponsored, because it will make police officers more accountable, encourage departments to ban chokeholds and adopt best practices, provide better training to police officers, and make lynching a federal crime.
Congress should have a serious debate and consider amendments on these important issues, and it is a shame that Senate Democrats won't allow the Senate to even begin to consider this legislation.
«Read the rest of this article»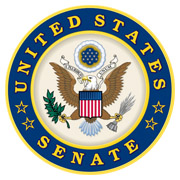 Washington, D.C. – U.S. Senator Lamar Alexander (R-Tenn.) yesterday afternoon on the Senate floor said, "We should not try to erase our history. We should not try to pretend it doesn't exist," in response to an effort by a crowd to tear down President Andrew Jackson's statue in Lafayette Square in front of the White House:
"Presidential historians almost without exception put Andrew Jackson in the top ten of America's presidents. They see him as a sophisticated, often subtle political actor who without his devotion to the union, against his own local political interests, the union might well have fallen apart in 1832 or 1833," said Senator Alexander.
«Read the rest of this article»

Clarksville, TN – Friday, June 19th, 2020 marks the 155th anniversary of Union soldiers arriving in Galveston, Texas, with orders that all slaves in Texas were free in accordance with the Emancipation Proclamation, signed 2 ½ years earlier by President Abraham Lincoln.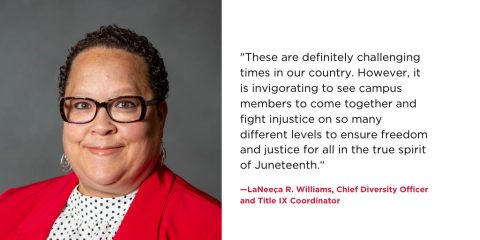 «Read the rest of this article»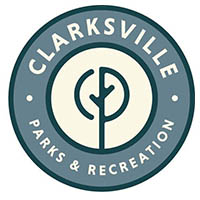 Clarksville, TN – On Saturday, February 22nd, 2020, the Fort Defiance Interpretive Center will be hosting a living history event from 10:00am to 3:00pm to commemorate the surrender of Fort Defiance to Union soldiers in 1862.
The surrender of Clarksville was a significant event in Civil War history, opening the South to Union forces and the capture of Nashville. Uniformed soldiers will provide living history and cannon firing demonstrations. Visitors are invited to tour the permanent exhibit and view the film, "Crossroads of Change."
«Read the rest of this article»

Clarksville, TN – The Customs House Museum and Cultural Center is located in historic downtown Clarksville, Tennessee. Come explore an entire city block featuring large gallery spaces filled with fine art, science and history.
Some of the events in February at the Museum are: Celebrating the 25th Anniversary of the Lucy Dunwody Boehm Porcelain Collection, Apron Strings: Ties to the Past, Reimagined Lore: The Art of Tara Swalgren, I Have a Voice: Traveling Exhibition from Tennessee State Museum, Serepta Jordan: From the Collection, and Family Fun Learning: A Salute to the Model Train Crew.
«Read the rest of this article»