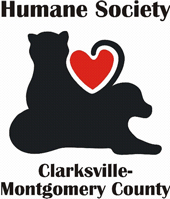 Clarksville, TN – Full color, locally designed, and professionally printed 2014 Humane Society of Clarksville-Montgomery County Calendars are now in stock.
Finish up your Christmas shopping with their "Buy 5 Get 1 Free" deal, plus shipping is always free to our out of town supporters.
If people are having a hard time with gift ideas for you, add a calendar to your Christmas list.
You can purchase calendars at their administrative office located at 940 Tennessee Avenue (blue building on the hill behind Arby's off Riverside Drive) anytime during office hours: Monday/Tuesday/Friday/Saturday from  9:00am-2:00pm or Wednesday/Thursday from  4:30pm-7:30pm. They accept cash or credit/debit cards.
Remember, your purchase supports local pets, local businesses (photography/design), and local charitable needs. Plus, displaying our calendar in a public place provides year-round opportunities to "talk pets" with family, friends and coworkers, which can often lead to a homeless pet finding a home, new volunteers, helping a pet in need, etc.
Thank you for supporting your Humane Society.