Clarksville, TN – On Saturday, December 14th, 2013, at the Sango WalMart, at 8:00am, the Clarksville Police Department is hosting the Shop with a Cop Event.
The Clarksville Police Union and the FOP jointly sponsor the event. There will be between 100 and 150 children shopping. Eighteen Elementary Schools guidance counselors, Clarksville Police personnel, and citizens of our community nominated the children chosen.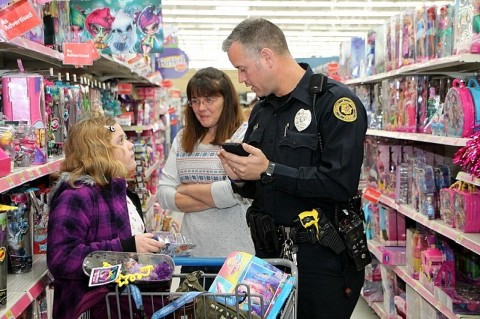 Clarksville Police Officers will be helping the children shop. Each child will spend $100.00.
The Clarksville Police Union raised the funds by donations from businesses and citizens in our community. The Clarksville Police Union and the FOP would like to thank our community for their support.
Every effort has been made to help children in all areas of Montgomery County. Finally, the Clarksville Police Union and FOP would like to wish everyone a very Merry Christmas.