Topic: Christmas
Clarksville-Montgomery County has the 2nd Cheapest Gas Prices in Tennessee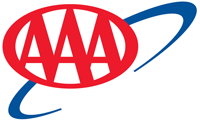 Nashville, TN – For the first time since March, Tennessee motorists are finding prices at the pump over $2.00 per gallon. Tennessee gas prices, on average, continue to trend upward, rising another six cents over last week.
The Tennessee Gas Price average is now $2.04 which is nearly 15 cents more than one month ago and 28 cents less than one year ago.
«Read the rest of this article»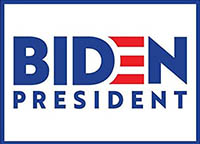 Wilmington, DE – President-elect Joe Biden and his wife Dr. Jill Biden released a Christmas message on Friday morning December 25th, 2020.
The video calls for viewers to do what they can to support one another during what has been a very difficult year.
"Merry Christmas, happy holidays. Jill and I wish you and your family joy, health, and happiness this season", Joe Biden said.
«Read the rest of this article»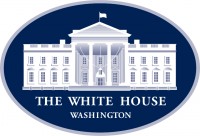 Washington, D.C. – U.S. President Donald J. Trump and First Lady Melania Trump have released a Christmas message video wishing everyone a merry Christmas and a happy new year.
President Trumps shares a Christmas story in the video.
First Lady Melania Trump thanked teachers, first responders and others who've gone above and beyond during the COVID-19 Coronavirus pandemic.
«Read the rest of this article»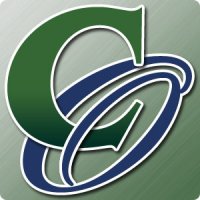 Clarksville, TN – Clarksville Online wishes everyone a Merry Christmas and a Happy New Year. May your heart be gladdened by the magic of Christmas and all the joys it brings.
Give thanks for all the good things this year and all the good things to come.
May the Christmas spirit bring blessing to you and yours. May the promise of Christmas bring you endless blessings.
May this new year bring you joy and laughter. To be happy is the greatest wish in life.
Written by Dinah Maria Mulock
God rest ye, merry gentlemen; let nothing you dismay,
For Jesus Christ, our Saviour, was born on Christmas-day.
The dawn rose red o'er Bethlehem, the stars shone through the gray,
When Jesus Christ, our Saviour, was born on Christmas-day.
«Read the rest of this article»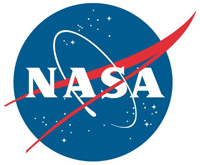 Houston, TX – The Christmas, Hanukkah, and New Year's holidays are typically joyful events spent with family and friends. Astronauts and cosmonauts who happen to be in space during the holidays have found their own unique ways to celebrate the occasions.
In the early years of the space program, holidays spent in space were relatively rare events, such as the flight of Apollo 8 around the Moon during Christmas 1968, making them perhaps more memorable.
As missions became longer and more frequent, holidays in space became less rare occasions. For the past 20 years, holidays spent aboard the International Space Station (ISS) have become annual, if not entirely routine, events.
«Read the rest of this article»
Written by Henry Wadsworth Longfellow
I heard the bells on Christmas Day
Their old, familiar carols play,
And wild and sweet
The words repeat
Of peace on earth, good-will to men!
And thought how, as the day had come,
The belfries of all Christendom
Had rolled along
The unbroken song
Of peace on earth, good-will to men!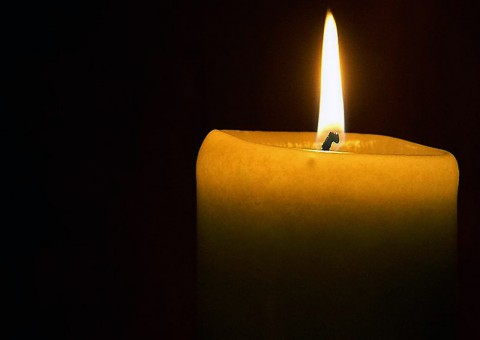 «Read the rest of this article»
Clarksville, TN – "Silent Night" is one of the best loved Christmas carols of all time". In my humble opinion, somehow the simple words convey the mystery and simplicity of the real Christmas story better than any other hymn.
The original carol was entitled, Stille Nacht, heilige Nacht; it was written in German at the request of an Austrian priest, Father Josef Mohr.
According to www.silentnight.web.za, "on December 24th, 1818, Joseph Mohr journeyed to the home of musician-schoolteacher Franz Gruber who lived in nearby Arnsdorf. He showed his friend the poem he had written four years before and asked him to add a melody and guitar accompaniment so that it could be sung at Midnight Mass."
«Read the rest of this article»
Written by Clement Moore
Illustrated from Drawings by F.O.C. Darley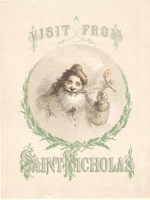 Clarksville, TN – Twas the night before Christmas, when all through the house;
Not a creature was stirring, not even a mouse;
The stockings were hung by the chimney with care,
In hopes that St. Nicholas soon would be there;
The children were nestled all snug in their beds,
While visions of sugar-plums danced in their heads;
And mamma in her kerchief, and I in my cap,
Had just settled our brains for a long winter's nap—
«Read the rest of this article»
Tennessee Highway Patrol announces Traffic Enforcement Plan, Safety Message for Christmas Holiday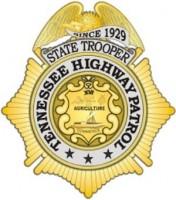 Nashville, TN – The Tennessee Highway Patrol (THP) will conduct an aggressive traffic safety enforcement campaign during the Christmas holiday. Some plan to travel, while others will experience the holidays virtually. THP's mission is to keep drivers safe when traveling.
This campaign is aimed at deterring impaired driving and reducing fatal crashes on Tennessee roadways. THP will focus our attention on distracted, reckless, speeding and unrestrained motorists. State troopers will perform saturation patrols, as well as seat belt, sobriety and driver license checkpoints. All of Tennessee's 95 counties will have troopers working to ensure a safe holiday. Please help us make this a joyful Christmas.
«Read the rest of this article»