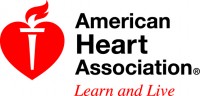 Nashville, TN – It's never too early to start taking care of your heart. And a great time to start is February – American Heart Month.
To promote their students' health, many Montgomery County schools will be teaching heart health to students that month and raising awareness through various American Heart Association programs and events.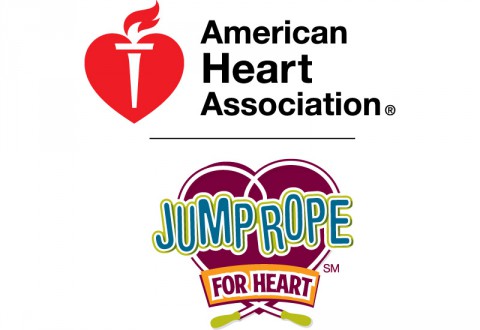 Last year, more than 19,000 Montgomery County students took part in these programs and raised $76,000 for the association's mission.
In elementary schools, the American Heart Association's Jump Rope for Heart program teaches kids about healthy hearts and doing good for others at the same time. The program incorporates lessons on heart health and students jump rope as a way to both increase their own physical activity and raise funds to help others' hearts.
In middle schools, Hoops for Heart incorporates basketball and heart health lessons and competitions.
In high schools, RED OUT has students raising awareness of heart health and "doing good" by supporting the mission of the American Heart Association through T shirt sales, which they then wear at a sporting event, such as a basketball game.
For more information on how to get your school involved, visit www.heart.org/JumpRopeForHeart.
The activity kicked off last Friday the 17th with Glenellen Elementary, who held an assembly where a jump rope team visited from outside the school to demonstrate rope skills.
Their program continues as follows:
January 23rd-February 7th: Glenellen Elementary
Daily Jump Rope For Heart activity in classes

January 23rd through February 7th
9:30am-10:15am
5th Grade
10:20am-11:05am
4th Grade
11:35am-12:20pm
3rd Grade
12:55pm-1:40pm
2nd Grade
1:45pm-2:30pm
1st Grade
2:35pm-3:20pm
Kindergarten
Website: http://www.cmcss.net/Schools/schoolwebsites/frontpage.aspx?locid=GES
This school raised over $12,000 last year. They have almost 1000 students and a lot of military families. Heart connections: The program coordinator's sister was born with a hole in her heart. The school also has a sibling of a student that was born with a heart abnormality.
The list of Montgomery County schools participating in programs in the next weeks, with event dates noted:
JRFH: Jump Rope for Heart (elementary schools)
HFH: Hoops for Heart (middle schools)
ROFH: RED OUT (high schools)
| | | |
| --- | --- | --- |
| JRFH 2013-2014 | East Montgomery Elementary School | 2/7/2014 |
| JRFH 2013-2014 | St Bethlehem Elementary School | 2/14/2014 |
| JRFH 2013-2014 | Reconciliation Evangelistic Outreach Center | 2/14/2014 |
| JRFH 2013-2014 | Glenellen Elementary School | 2/14/2014 |
| JRFH/HFH 2013-2014 | Richview Middle School | 2/14/2014 |
| JRFH 2013-2014 | Woodlawn Elementary School | 2/14/2014 |
| JRFH 2013-2014 | Cumberland Heights Elementary School | 2/14/2014 |
| JRFH/HFH 2013-2014 | Sango Elementary School | 2/14/2014 |
| JRFH 2013-2014 | Montgomery Central Elementary School | 2/14/2014 |
| JRFH 2013-2014 | Moore Magnet School | 2/14/2014 |
| JRFH 2013-2014 | Liberty Elementary School | 2/14/2014 |
| JRFH 2013-2014 | Immaculate Conception School | 2/21/2014 |
| ROFH 2013-2014 | West Creek High School | 2/21/2014 |
| JRFH 2013-2014 | Jackson Elementary School | 2/21/2014 |
| JRFH 2013-2014 | Northeast Elementary School | 2/21/2014 |
| JRFH/HFH 2013-2014 | Rossview Elementary School | 2/21/2014 |
| JRFH 2013-2014 | Ringgold Elementary School | 2/21/2014 |
| JRFH 2013-2014 | Carmel Elementary School | 2/21/2014 |
| JRFH 2013-2014 | Hazelwood Elementary School | 2/27/2014 |
| JRFH 2013-2014 | Barkers Mill Elementary School | 2/28/2014 |
| HFH 2013-2014 | West Creek Elementary School | 3/13/2014 |
| HFH 2013-2014 | Montgomery Central Middle School | 3/13/2014 |
| JRFH/HFH 2013-2014 | Clarksville Academy | 3/14/2014 |
| JRFH 2013-2014 | Byrns Darden Elementary School | 3/14/2014 |
| JRFH/HFH 2013-2014 | Norman Smith Elementary School | 3/14/2014 |
| HFH 2013-2014 | Kenwood Elementary School | 3/28/2014 |
| HFH 2013-2014 | Mahaffey Middle School | 4/25/2014 |