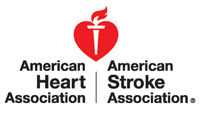 San Diego, CA – Stroke hospitalization and death rates may rise and fall with outdoor temperature and dew points, according to research presented at the American Stroke Association's International Stroke Conference 2014.
Researchers studied a sample of 134,510 people who were 18 or older when admitted to hospitals in 2009-10 for ischemic stroke — a stroke caused by a blood clot that blocks blood flow in or near the brain. They then obtained temperature and dew point data during that period.
They found:
Larger daily temperature changes and a higher dew point (which measures moisture in the air) were associated with more stroke hospitalizations, but not dying in the hospital.
Lower average annual temperatures were associated with more hospitalizations and deaths.
With each 1 degree Fahrenheit increase in average temperature, there was a 0.86 percent lower chance of being hospitalized after stroke and a 1.1 percent lower chance of dying in the hospital after stroke.
"We've found weather conditions are among the multiple factors that are associated with stroke hospitalizations," said Judith H. Lichtman, Ph.D., M.P.H., study author and an associate professor in Epidemiology at the Yale School of Public Health in New Haven, CT. "People at risk for stroke may want to avoid being exposed to significant temperature changes and high dew point and, as always, be prepared to act quickly if they or someone they know experiences stroke signs and symptoms."
"Future research is needed to better understand the cause and effect of changes in weather conditions, as well as to explore potential mechanisms for this association," Lichtman said.