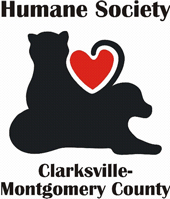 Clarksville, TN – The Humane Society of Clarksville-Montgomery County is bringing Vegas-caliber entertainment to your doorstep this coming Saturday, tomorrow night at 7:00pm with all proceeds benefiting the Humane Society.
The Humane Society depends 100% on fundraising, donations and grants to help animals and families in the community, so please come out and show your support. Despite what our name might imply, they are not "funded" by the city or county, so your support of fundraisers like this is super important.
Please help them pack the house at Valor Hall in nearby Oak Grove, KY with your ticket or table purchases. This show will not disappoint.
Details are in the flyer above.
The Humane Society would like to give a quick shout out to Valor Hall Conference and Event Center in nearby Oak Grove, KY for without them they would likely not be having an event this year.
Even though we are a Tennessee nonprofit, they extended their half-price discount to us and offered so many amenities that they simply couldn't pass it up – concessions, cash bar, ample tables and chairs, linens, set up, clean up, security staff, technical support, ample parking for attendees and handicapped patrons, easy access from the interstate, and a professional, friendly, accessible staff that has made this event a pleasure to organize.
Valor Hall is located about a half- mile from I-24 Exit 86 and Oak Grove Walmart and is just 10-15 minutes or so from Clarksville depending on where you live.
The Humane Society hopes to see lots of familiar and new faces at this year's event. Purchase tickets at our office today or tomorrow between 9:00am-2:00pm, or call us anytime at 931.206.1028 to purchase with a credit card over the phone.
The Humane Society of Clarksville-Montgomery County office is located at 940 Tennessee Avenue (blue building on hill behind Arby's off Riverside Drive).