Topic: Oak Grove KY

Clarksville, TN – On August 9th, 2020, Clarksville Police officers responded to a Carjacking in the 2600 block of Union Hall Road at approximately 9:00am.
The victim reported she was at the dog park in Paddock Place Apartments when a black male pulled her out of the backseat of her vehicle, punched her in the mouth and then drove off in her vehicle.
«Read the rest of this article»
Clarksville, TN – For the third year in a row, Clarksville is the recipient of an Insurify Most Patriotic Cities Award, which is based on a nationwide analysis of the residency of current and former military service members.
«Read the rest of this article»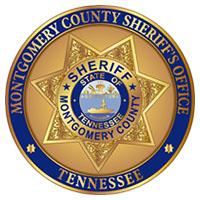 Clarksville, TN – The Montgomery County Sheriff's Office (MCSO) is asking for the public's assistance in locating a runaway juvenile.
Hannah Guffey, age 14, was last seen on Monday, November 18th, 2019, at 10:00pm by her parents before going to bed. The following morning, they discovered she was not in the residence and called 911.
Guffey is 5 feet 4 inches tall and weighs 145 pounds with brown hair and blue eyes.
«Read the rest of this article»

Clarksville, TN – Michael Mixson is in custody reports the Clarksville Police Department. He was arrested in Oak Grove Kentucky.
Mixson was wanted by Clarksville Police for an active Especially Aggravated Robbery warrant.
Mixson was involved in a robbery which took place in the parking lot at 1680 Fort Campbell Boulevard.
«Read the rest of this article»
Clarksville, TN – The Clarksville Urbanized Area Metropolitan Planning Organization (MPO) will begin a 30-day review and comment period on the Draft FY2020-23 Transportation Improvement Program (TIP) and corresponding draft Conformity Determination Report (CDR). The review period will be from September 30th to October 30th.
«Read the rest of this article»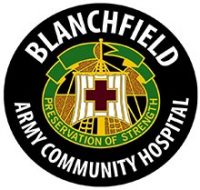 Fort Campbell, KY – On September 27th, 2019, wounded, ill and injured Soldiers will participate in a 101-mile bike ride, "Where Heroes Rendezvous," on Fort Campbell and in the surrounding communities.
More than 70 riders, including wounded, ill or injured Soldiers assigned to the Fort Campbell, Fort Stewart, Georgia, and Fort Benning, Georgia Warrior Transition Battalions, as well as cadre, veterans and volunteers will ride, sharing their support of WTB Soldiers along the route. The community can help cheer for riders as they ride past along the route.
«Read the rest of this article»

Clarksville, TN – An adult and a juvenile have been charged by the Clarksville Police Department for assisting a juvenile detention facility escapee, Tai Harrel who was recaptured in Oak Grove, Kentucky, May 17th, 2019.
Harrell was on the run for over a month before being taken in custody The police department had asked for the public's assistance to locate the escapee and made it well known that anyone who was harboring or assisting Harrell would be criminally charged.
«Read the rest of this article»

Clarksville, TN – Clarksville Police report that juvenile Tai Harrell, age 16, who was on the Tennessee Bureau of Investigation (TBI) wanted list and has been on the run since April 11th, 2019 after escaping from a juvenile detention facility, is now in custody and being held in a Kentucky detention facility.
The Clarksville Police Department's relentless efforts to recapture Tai Harrell came to fruition last night when he was taken in custody in Oak Grove, KY without incident around 11:00pm.
«Read the rest of this article»
Written by Maria McClure
Fort Campbell Public Affairs Office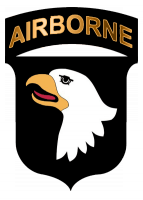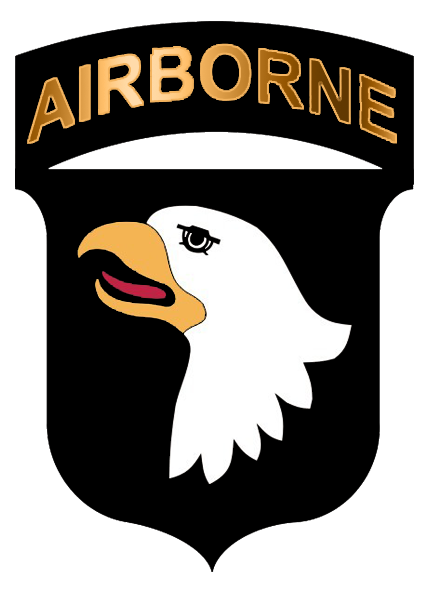 Fort Campbell, KY – U.S. Army Garrison-Fort Campbell recently hosted its first intergovernmental support agreement conference here with local mayors, officials and service representatives from cities and counties surrounding the installation. The two-day event was designed to identify opportunities to partner in the acquisition of mutually beneficial support service resources.
The use of IGSAs is considered one of the most cost effective ways for Installation Management Command to acquire goods and services, said Lt. Gen. Bradley A. Becker, IMCOM commanding general in a February 4th, 2019 video recording addressing the importance of implementing IGSAs. IMCOM spends millions of dollars annually on contracts, and IGSAs can significantly reduce this cost.
"More than anything, I want you to view partnering as a readiness imperative," Becker said in his video. "The relationships we cultivate, develop and strengthen now will make us stronger and more resilient in the years ahead."
«Read the rest of this article»
Fort Campbell Strong Alliance celebrates year of regional collaboration
Clarksville, TN – Leaders of Fort Campbell Strong, a six-county alliance formed to grow the mission of Fort Campbell and promote regional economic development, gathered Tuesday to celebrate the grand opening of the group's headquarters.
«Read the rest of this article»