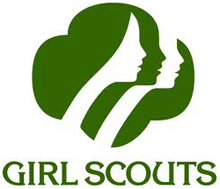 Montgomery County, TN – More than 275 Girl Scouts and volunteers were honored at the Girl Scouts of Middle Tennessee's Salute to Outstanding Leadership Awards ceremony last month. The ceremony took place at Lipscomb University's Allen Arena and Girl Scouts of Middle Tennessee Alumna Sarah Lankford was the featured speaker.
During the ceremony, 58 Girl Scouts from throughout Middle Tennessee received the Gold Award, 117 Girl Scouts received the Silver Award, 106 Girl Scouts received the Stellar Seller Award and 12 adult volunteers were honored.
"Earning these awards is truly a remarkable achievement," said Sheila Majors, training manager at Girl Scouts of Middle Tennessee. "These young women exemplify leadership in all its forms."
This year, two Girl Scouts from Montgomery County received the Girl Scout Gold Award – the highest achievement in Girl Scouting. This award recognizes girls in grades 9 through 12 who demonstrate extraordinary leadership through sustainable and measurable take action projects.
The Girl Scout Silver Award is the highest award a Girl Scout Cadette (grades 6-8) can earn. Leah Dowlen earned this award, which symbolizes a Girl Scout Cadette's accomplishments in Girl Scouting and community activities as she matures and works to better her life and the lives of others.
Five local Girl Scouts earned the Stellar Seller Award by selling 1,000 or more packages of Girl Scout Cookies and/or $1,000 or more in the Fall Product Program, which includes magazines, nuts and candy.
Additionally, five local Girl Scout volunteers received honors.
Gold Award Recipients
Troop 2378: Anna Shackleford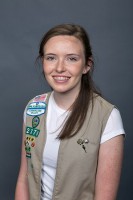 Project name: Aladdin Jr.
Anna realized that kids at a young age are rarely given the opportunity to be involved in the arts.
She chose to work with kids to host a play in her area to help them build self-confidence, teamwork and a love and appreciation for musical theater.
Troop 1110: Cassidy Smith
Project name: From Trash to Treasure
The local marching band was in need of a safe and effective field to use during practices. The field before the renovation was an uneven, dusty patch of land that the school had allotted.
Today, there is a green grassy field with painted lines that Cassidy worked to seed, water (even calling on local fire trucks) and line. She also taught others how to care for the field.
Silver Award Recipents
Troop 134: Leah Dowlen
Project name:
Creating a Healthy Lifestyle
Leah set up an informational booth and activity station to promote healthy living at the Sango Scamper Road Race. People could stop by and receive a flyer with information on get up and move activities, eat this not that foods and how to pair carbs and proteins for a healthier snack.
They got to sample a healthier homemade cookie, children were able to jump rope and use Hula Hoops and they received pedometers.
Stellar Sellers
Kassidy Cowan, troop 685 – $1,029 in Fall Product
Elizabeth Porter, troop 176 – 1,601 packages of Girl Scout Cookies
Kaevon Burney, troop 779 – 1,846 packages of Girl Scout Cookies
Kaitlyn Lane, troop 762 – 1,067 packages of Girl Scout Cookies
Sara Koski, troop 1037 – 2,051 packages of Girl Scout Cookies
Adult Award Recipients
Honor Pin
This award is given only once, to recognize outstanding service to two or more geographic areas or program delivery audiences. The Honor Pin recognizes an individual's exemplary service in support of delivering the Girl Scout Leadership Experience, service which has had measurable impact on two or more geographic areas of service and helped reach and surpass mission-delivery goals.
Donna Sabash, Service Unit 80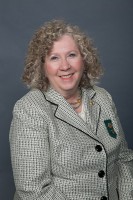 Donna has provided excellent service in her capacity as troop leader, and most recently, on the Clarksville Fund Development committee. She helped all of her girls earn the Silver Award and is supporting them through the Gold Award process.
Through her capacity as Kappa Delta liaison with Girl Scouts she helped them with their own event, the 100th Anniversary Event, and the first ever "Recipes for Success" fundraising event by helping to secure sponsorships and providing valuable feedback.
She is back to serve on the committee for the second year. Donna has shown valuable commitment to the Girl Scout movement.
President's Award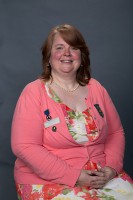 This award recognizes the efforts of a service delivery team or committee whose exemplary service in support of delivering the Girl Scout Leadership Experience surpassed team goals and resulted in significant, measurable impact toward reaching the Council's overall goals.
Cathy Cothren, Service Unit 87
Rebekka Voegele, Service Unit 87
Thanks Badge
This award is given only once each year, in recognition of exceptional service that benefits the entire council or Girl Scout movement. The Thanks Badge honors an individual whose ongoing commitment, leadership and service have had an exceptional, measurable impact on meeting mission-delivery goals and priorities.
Louisa Cook, Service Unit 80
Because of the generosity of Louisa, the first ever "Recipes for Success" fundraising event was held in Clarksville, TN. She wanted the event to be not only successful as a fundraiser, but a positive, memorable event for attendees.
The planning for the event began months in advance and Louisa was always generous, cheerful, proactive, honest and fair; demonstration the positive characteristics of a strong team member and Girl Scout supporter.
As a result of her selfless efforts and the success of the event, Girl Scouts of Middle Tennessee has been able to impact girls through offering innovative programming, camperships and assistance for such items as membership feeds and uniforms, so that every girl is able to participate in Girl Scouts. Girl Scouts of Middle Tennessee is very fortunate to have a friend such as Louisa.
Robin Weeks, Service Unit 81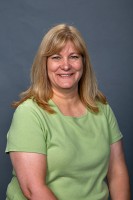 Robin has continually gone above and beyond the requirements of the multiple positions she holds as a long-term volunteer. For more than 10 years, she has done and continues to do whatever is necessary to host two camps yearly and recruit girls and adults.
Over the years, she has held nearly every position on the service team and is currently volunteering as service unit manager, service unit cookie coordinator and day camp coordinator. She also finds time to volunteer for the cookie program at the council level each year.
The words, energetic, trustworthy, supportive, committed, considerate and caring come to mind when describing Robin. Because of her volunteer efforts it is safe to say that Robin has positively touched the lives of thousands of girls throughout Middle Tennessee.
About Girl Scouts of Middle Tennessee
Girl Scouts of Middle Tennessee serves more than 14,000 girls and 7,000 adult volunteers in 39 counties. It is a part of Girl Scouts of the USA (GSUSA), the world's preeminent organization for girls, with a membership of more than 2.6 million girls and adults nationwide. GSUSA continues to strive to build girls of courage, confidence, and character, who make the world a better place.
For more information on how you can be involved in Girl Scouts visit www.gsmidtn.org.