Topic: Proteins

Silver Spring, MD – The U.S. Food and Drug Administration (FDA) has issued the first emergency use authorization (EUA) for a COVID-19 antigen test, a new category of tests for use in the ongoing pandemic. These diagnostic tests quickly detect fragments of proteins found on or within the virus by testing samples collected from the nasal cavity using swabs.
«Read the rest of this article»
NASA's Ames Research Center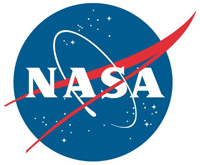 Mountain View, CA – When we think of sugar, it's in the form of a holiday sweet or a reason to head back to gym after New Year's Eve — we don't usually think of the complex varieties that form the structural backbones of our very genetic code. And we certainly don't think of sugar floating around in the vast darkness of space.
New research suggests that the sugar molecule that puts the "D" in DNA — 2-deoxyribose — could exist in the far reaches of space. A team of NASA astrophysicists were able to create DNA's sugar in laboratory conditions that mimic interstellar space.
«Read the rest of this article»
Written by Elizabeth Landau
NASA's Jet Propulsion Laboratory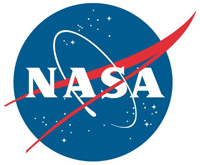 Pasadena, CA – If you were looking for the signatures of life on another world, you would want to take something small and portable with you. That's the philosophy behind the "Chemical Laptop" being developed at NASA's Jet Propulsion Laboratory in Pasadena, California: a miniaturized laboratory that analyzes samples for materials associated with life.
"If this instrument were to be sent to space, it would be the most sensitive device of its kind to leave Earth, and the first to be able to look for both amino acids and fatty acids," said Jessica Creamer, a NASA postdoctoral fellow based at JPL.
«Read the rest of this article»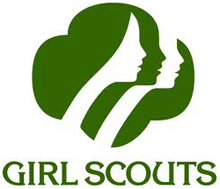 Montgomery County, TN – More than 275 Girl Scouts and volunteers were honored at the Girl Scouts of Middle Tennessee's Salute to Outstanding Leadership Awards ceremony last month. The ceremony took place at Lipscomb University's Allen Arena and Girl Scouts of Middle Tennessee Alumna Sarah Lankford was the featured speaker.
During the ceremony, 58 Girl Scouts from throughout Middle Tennessee received the Gold Award, 117 Girl Scouts received the Silver Award, 106 Girl Scouts received the Stellar Seller Award and 12 adult volunteers were honored.
«Read the rest of this article»
Written by Bill Steigerwald
NASA's Goddard Space Flight Center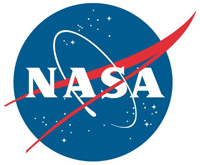 Greenbelt, MD – While the origin of life remains mysterious, scientists are finding more and more evidence that material created in space and delivered to Earth by comet and meteor impacts could have given a boost to the start of life.
Some meteorites supply molecules that can be used as building blocks to make certain kinds of larger molecules that are critical for life.
Researchers have analyzed carbon-rich meteorites (carbonaceous chondrites) and found amino acids, which are used to make proteins.
«Read the rest of this article»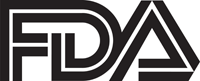 Washington, D.C. – Celiac disease is a serious health issue that can lead to critical complications if not treated.
While there is no cure for celiac disease (CD), there is one way to manage it – following a gluten-free diet. The only choice for the up to three million Americans living with CD is to adhere strictly to a gluten-free diet, avoiding proteins that occur naturally in wheat, rye, barley and cross-bred hybrids of these grains.
«Read the rest of this article»
Study finds inflammation may be part of the solution, not the problem

Boston, MA – Increased low-grade inflammation in the body resulting from obesity is widely viewed as contributing to type 2 diabetes. Going against this long-held belief, researchers from Children's Hospital Boston report that two proteins activated by inflammation are actually crucial for maintaining good blood sugar levels – and that boosting the activity of these proteins can normalize blood sugar in severely obese and diabetic mice.
The research, led by Umut Ozcan, MD, in the Division of Endocrinology at Children's, is reported in the October issue of Nature Medicine, published online September 4th. «Read the rest of this article»