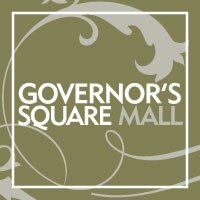 Clarksville, TN – The Fall Bridal & Celebrations Fair, presented by Harrison's Innovative Promotions and Governor's Square Mall, will take place Sunday, September 14th from noon – 4:00pm.
This free bridal event will showcase unique vendors and exhibitors to help prospective brides and grooms prepare for their big event!
Music will be provided by harpist Brittany Burns, Brio String Ensemble and the Grace Notes Youth String Orchestra. Daddy's Girl Catering and Canyon Road will offer samples of their menu items.
Brides are encouraged to register for the event at
www.GovenrorsSquare.net
Three brides will be randomly selected from the pre-registered brides on Friday, September 12th, to participate in the Bridal Cake Dive!
The Cake Dive winner will receive a 14K White Gold Diamond Heart Pendant from Jewelry Repair Service Center and the runners up each receive a Revolt Watch from Precision Time. Brides may also register the day of the event at the table in center court to participate in games and prize drawings.
All brides receive tote bags and special bride lanyards. Win limo packages, a stay at the Thistletop Inn, Estee Lauder and Lancome gift baskets provided by Belk, and more!
The event will conclude with a Bridal Fashion Show presented by Wedding Belles which will include fashions from RC Tux and Dillard's. One lucky bride who catches the bouquet at the end of the show will win a free veil from Wedding Belles! Visit GovernorsSquare.net for a full list of exhibitors, prizes and schedule of activities.
About Governor's Square Mall
Governor's Square Mall, located at 2801 Wilma Rudolph Boulevard in Clarksville, Tennessee, has been serving the community since 1986. It is owned and managed in association with Cafaro-affiliated companies, based in Youngstown, Ohio.
One of the nation's largest privately held shopping center developers, the Cafaro organization owns and oversees more than 30 million square feet of commercial real estate in 10 states. Founded by the late William M. Cafaro in the 1940's, the firm is now in its seventh decade as a family owned and managed business.
For more information, visit www.governorssquare.net and www.cafarocompany.com