Topic: Governors Square Mall
Red Cross and Sport Clips Haircuts partner to raise awareness of childhood cancers, offer free haircut coupon to donors in September
Nashville, TN – During Childhood Cancer Awareness Month this September, the American Red Cross encourages eligible donors to give blood to support kids, teens and young adults battling cancer, as well as others in need of transfusions.
The National Cancer Institute estimates that more than 15,000 children and adolescents in the U.S. are diagnosed with cancer each year. Childhood cancer patients may need blood products on a regular basis during chemotherapy, surgery or treatment for complications.
«Read the rest of this article»
$3 million project will provide modern workspace for Clarksville Police
Clarksville, TN – Clarksville leaders broke ground Friday on a new District 3 Police Precinct to provide an expanded modern space to serve the public and improve the effectiveness of officers and detectives.
The new precinct will be built on a 1.5 acre site on International Boulevard just east of Interstate 24/Exit 8 next to Clarksville Fire Rescue Station 12.
«Read the rest of this article»
Cancer Patients use more Blood than those fighting any other Disease
Nashville, TN – Patients fighting cancer need more blood than patients fighting any other disease, using nearly one-quarter of the nation's blood supply. That's why this February, the American Red Cross and the American Cancer Society have teamed up to encourage people across the country to Give Blood to Give Time, ensuring loved ones have the strength and support to battle cancer.
«Read the rest of this article»
Nashville, TN – Between Thanksgiving and Christmas, more than 1 million units of blood could be transfused in the United States. Individuals are urged to give a lifesaving gift this holiday season by making an appointment to donate blood or platelets and help the American Red Cross ensure a sufficient supply is available for patients throughout the holiday season.
Those with type O blood are especially needed.
«Read the rest of this article»
Nashville, TN – The American Red Cross urges eligible donors to be the lifeline for patients in need this holiday season by making an appointment to give blood or platelets.
While helping to save lives is likely motivation enough, those who come out to give November 18th-December 18th will also receive a $5.00 Amazon.com Gift Card via email, courtesy of Suburban Propane. Still need reasons to fit lifesaving blood donation into busy holiday schedules?
«Read the rest of this article»
Following is a Summation from a CPD supervisor on scene.

Clarksville, TN – Clarksville Police got a call at approximately 5:54pm of a fight in progress at the Governor's Square Mall, near the front entrance.
CPD Officer Jonathan Williams was the first to respond and make it on scene. He was followed by Sgt Ferguson. While they were still en-route, dispatch advised that someone is advising they saw a gun.
But, there was never a discharge of a firearm reported.
«Read the rest of this article»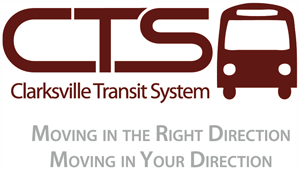 Clarksville, TN – The Clarksville Transit System (CTS) Spooky Special is back for another Spooky Tour.
The Halloween-adorned bus will run the streets of Clarksville, offering free rides on Thursday, October 31st, 2019.
The Spooky Special, or Spooky Bus as some call it, is a Clarksville Transit System Halloween tradition that started 28 years ago to help residents get acquainted with the transportation service and to thank consistent passengers.
«Read the rest of this article»

Clarksville, TN – Clarksville's Welcome Home Veterans Celebration is adding two new exhibits to honor veterans and first responders. During September 18th-22nd, 2019, the public is invited to participate in dozens of events and activities and show their appreciation.
«Read the rest of this article»

Clarksville, TN – Around 5:30pm, Friday, August 16th, 2019, Clarksville Police Officers were called to Governors Square Mall, 2801 Wilma Rudolph Boulevard, after a man, Tarvaris Williams, had taken a female acquaintance's phone, smashed it and took off running through the mall.
Officers located Williams and after a foot pursuit, he stopped and was initially cooperative. When officers attempted to take Williams into custody, he pulled away, resisted, and the officers attempted to gain control by placing him on the floor.
«Read the rest of this article»
Nashville, TN – The _meric_n Red Cr_ss needs _l_ _d d_n_rs to bring back the missing A's, B's and O's. A few missing letters may not seem like a big deal in a sentence, but for patients who need A, B, O and AB blood types, these missing letters mean life.
The American Red Cross urges donors of all blood types to give now to help prevent delays in medical care this summer.
«Read the rest of this article»