Clarksville, TN – On Sunday, September 28th, 2014 at 2:16pm, the Clarksville Police Department responded to a Robbery at a business on North Second Street.
The owner of the business tripped the silent alarm when a white male carrying a knife asked to see an E-cigarette starter kit from the display case then demanded the money from the register. The owner gave him approximately $150.00 from the register in $1.00's, $5.00's and $10.00's.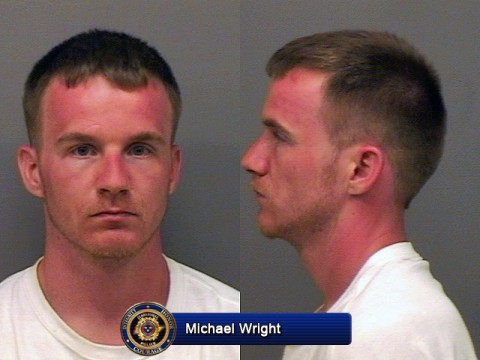 Along with the cash, the suspect got away with various store merchandise worth approximately $75.00 total. The suspect fled on foot. The owner was able to tell Officers the suspect's direction of travel and gave a brief description.
Officers also reviewed the video of the suspect and were able to give a more detailed description over the radio. Due to the detailed description and the list of items taken from the store, Officers soon located the suspect with the stolen items still in his possession.
Also, one Officer found a jacket he was wearing in the store along the path he fled. The video showed the suspect with his hands on the counter in front of the e-cigarette display- latent prints were lifted.
Michael Wright was arrested and charged with Aggravated Robbery and booked into Montgomery County Jail.
Detective David Bramel is the lead investigator in this incident and appreciates the team work displayed by the District 2 Patrol Officers.
Michael Wright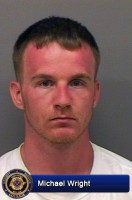 Name: Michael Wright
Date of Birth: 11/ 15/ 89
Gender: M
Race: W
Address: 117 Farrell Street, Lot 7, Moncks Cos, SC
Arresting Officer: David Bramel
Charged With: Aggravated Robbery
Booked Into: Montgomery County Jail
Bond: $10,000.00