Clarksville, TN – On Sunday, November 2nd, the 2nd Annual Pit Bull Awareness Day will take place at the Rural King parking lot between 1:00pm and 5:00pm.
This event tries to bring awareness about the misconception of Bully Breeds, raise funds specifically ear-marked to provide free or greatly reduced cost spay/neuter surgeries for owners and to reduce euthanasia and increase adoptions of Pit Bulls in the Clarksville-Montgomery County area.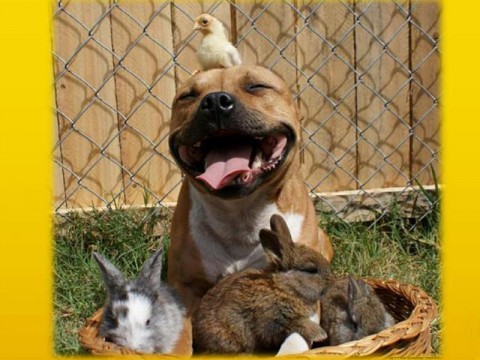 This event is sponsored by an amazing group of Pit Bull Lovers from around the community, who deeply care about the issues in our community, and the overcrowding of our pet population.
Pit Bull Adoptions will be available through Montgomery County's Animal Control Services mobile adoption van.
Come out and learn how to get involved from other animal care groups, professionals, and volunteer organizations from around the area. There will be a "Dress your Bully" contest that will include different categories this year, such as a "friendliest," "best in show," "party animal," "best kisser," etc. The Grand Prize will be your dog's picture on an educational billboard here in Clarksville!
"Bully Walk" around the parking lot to allow people to show off their dogs. Judges will be on site to select winners. The walk will start off at 4:00pm, and winners will be announced on-site at 4:45pm.
Professional photography will be on-site provided by Tina Hartman of Picture Your Photo (pet photography) and Jordan Larissa Williams (event photography).
"Kiss-a-Bull" kissing booth will enable attendees to donate $1.00 to receive a nice big kiss from one of our lovable bullies.
"Pittie Paw Prints" will be set up to have your fur baby's paw prints stamped for you to cherish!
"Live Music" from Backroad Brigade starting at 3:00pm! "Food and Drinks" will be on hand for purchase at nominal fees.
See us on Facebook and come celebrate Clarksville's 2nd Annual Pit Bull Awareness Day!
Rural King is located at 1141 Fort Campbell Boulevard in Clarksville, TN.