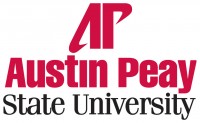 Clarksville, TN – Victor Rodriguez, graduating senior in the APSU Department of Art, will be exhibiting chapter one of his graphic novel inspired by comic books from Pop Culture for his BFA Degree Thesis Show.
The exhibition will run from November 11th – November 14th in Trahern Gallery 108. There will be a closing reception on Thursday November 13th from 5:00pm-8:00pm.
Rodriguez's Senior Exhibition focuses on the human figure — specifically the female form, "My approach to the rendering of the human body echoes traditional depictions of super heroes. The stylization found in comic books, video games and movies has been embedded in my work since I began to draw." Rodriguez plans to continue and complete his graphic novel after graduation.