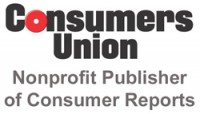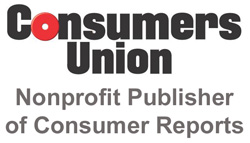 Washington, D.C. – Consumers Union, the advocacy arm of Consumer Reports, today sent a letter to the Consumer Financial Protection Bureau about problems with credit reports and credit scores, including the challenges consumers face in correcting errors on their reports.
Pamela Banks, senior policy counsel for Consumers Union, said, "Credit report errors are far too common and consumers are paying a high price for scores that are likely not used in the marketplace." «Read the rest of this article»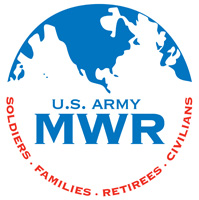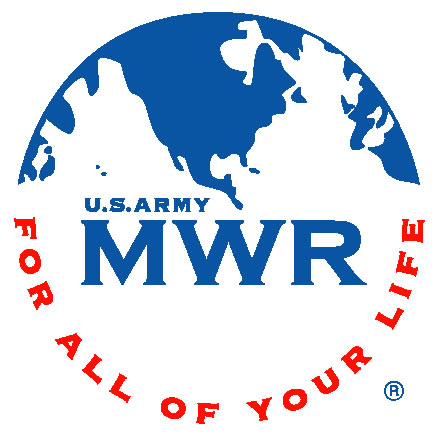 Fort Campbell, KY – Join MWR at The Zone for a rocking New Year's Eve Party on December 31st from 5:00pm to 12:30am. Enjoy free entry, free games, and prizes every hour with the grand prize at midnight. Food and beverages will be available for purchase from The Zone.
Thank you to our great sponsors for making this event possible! Premier sponsors: USAA, University of Phoenix – Military Division, and Mathews Nissan. Sponsorship does not imply Army endorsement. See AR 215-1, para. 11-8d. «Read the rest of this article»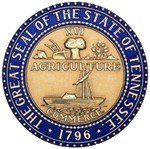 Nashville, TN – Tennessee Governor Bill Haslam announced that Dr. Candice McQueen, a teacher and dean at Lipscomb University in Nashville, will join his cabinet as commissioner of the Department of Education.
McQueen, 40, currently serves on Lipscomb University's executive leadership team as senior vice president, and as dean she oversees the College of Education as well as the 1,300 pre-k through 12th grade students in three schools at Lipscomb Academy. She has led training, support and professional development efforts for thousands of current and future classroom teachers, instructional coaches and school leaders. Before joining Lipscomb in 2001, McQueen was a teacher in elementary and middle schools.
«Read the rest of this article»
Austin Peay Sports Information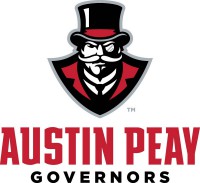 Nashville, TN – Austin Peay State University guard Josh Robinson, who knocked down seven three pointers against Oakland City and averaged 11.3 points per game on the week, has been named the adidas Ohio Valley Conference Freshman of the Week.
Robinson, a 6-3, 180 pounder from St. Louis, MO recorded his short career's first 20-point game against Oakland City. Inserted into the line less than three minutes into the game, Robinson missed his first three pointer but then caught fire.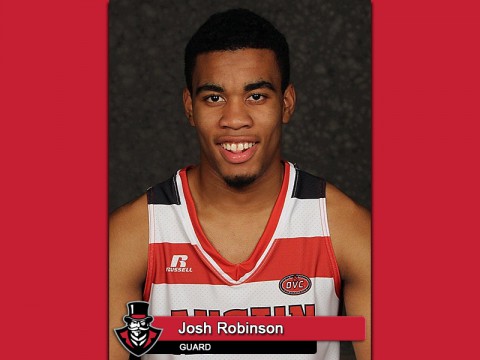 «Read the rest of this article»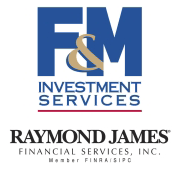 Clarksville, TN – The stock market's anxieties about oil prices, the Fed, and the rest of the world gave way to a renewed sense of optimism (or at least less pessimism).
Heading into the Federal Open Market Committee meeting, the key question was whether it would abandon the "considerable time" phrase. The FOMC had it both ways, removing the phrase, saying instead that it could "be patient" in deciding when to begin normalizing policy, but quickly adding that the intent is exactly the same.
«Read the rest of this article»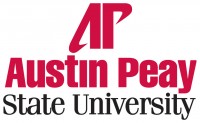 Clarksville, TN – Some years move along at a quiet, steady pace, continuing the traditions and patterns of the previous year before quietly fading into the next. No milestones mark the passage of time, and people often find themselves bored or, worse yet, uninspired.
At Austin Peay State University, 2014 was not that type of year. The last 12 months passed with such speed, thanks to major changes within the University, that the campus community will likely remember this past year as a crucial time in Austin Peay's progression into a leading institution of higher learning.
«Read the rest of this article»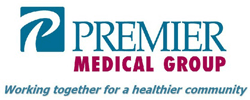 Clarksville, TN – Last week Premier Medical Group staff and employees became "Santa's Helpers" as they delivered Christmas gifts to Montgomery County Children's Services.
For the 19th year Premier employees have staged fundraisers throughout the year to  provide Christmas gifts.
«Read the rest of this article»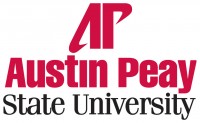 Clarksville, TN – The holiday season is a time for giving, and the Austin Peay State University Department of Public Safety recently offered members of the University community a chance to give – and be forgiven – with its "Food for Parking Fines" program.
Partnering with the Save Our Students (SOS) Food Pantry, an on-campus food pantry dedicated to providing aid to students in need, the APSU Department of Public Safety conducted its first-ever food drive. From December 8th-14th, students, faculty and staff were able to pay for their parking tickets with a donation of 10 canned food items.
«Read the rest of this article»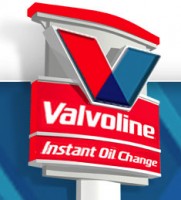 Clarksville, TN – Convenient Car Care Inc., the Clarksville based Valvoline franchisee, recently held it's annual Christmas and Employee Recognition dinner at the Hilton Garden Inn.
The event was an opportunity to celebrate the Christmas season and recognize team members, who have performed above and beyond the standards established by the company.
Doug Wall, owner of Convenient Car Care Inc., welcomed everyone to the event by expressing his appreciation and praise for all employees within the company.
«Read the rest of this article»

Clarksville, TN – From the time his high school basketball playing days came to an end five years ago, Austin Peay men's basketball point guard Jeremy Purvis has had to shown a persistence, determination and sometimes even patience to keep his playing career going; and this season has been no different.
Purvis, who played locally at Northeast High School, was starter and three-point shooting specialist for the Eagles in its two trips to the TSSAA State Tournament.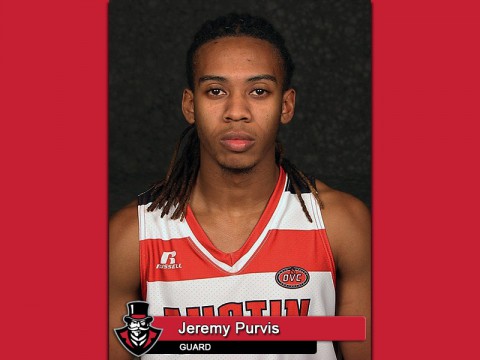 «Read the rest of this article»